What lawyers need to know about the FMSCRs and multiple traffic violations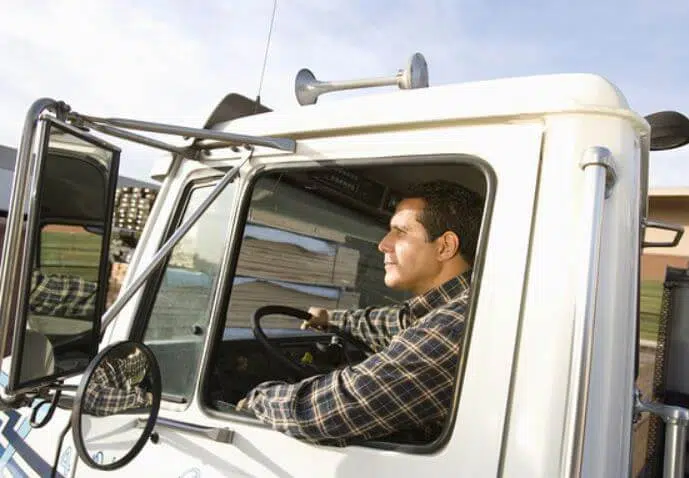 In Michigan, we call these truck drivers "grasshoppers." These are truck drivers who have broken too many safety laws, or who have caused too many truck accidents, or who have accumulated too many points on their licenses.
These truckers have been disqualified from driving in other states, often states with punitive damages where the trucking company would face a serious claim for hiring such an unfit driver. So these drivers then come to Michigan to find work, "hopping" over from other states.
As an attorney, I often like most of the truckers I meet through my work. I like the truckers who become my clients, and who I help after they're hurt by other negligent drivers. Heck, often I like the truckers I sue on behalf of my clients who cause the truck accidents (that's why we call them accidents). Most truckers are hardworking, good people.
But I don't like grasshoppers.
Grasshoppers come to Michigan because we do not have punitive damages, so trucking companies will still hire dangerous drivers. All these motor carriers are paying for is for insurance to insure their trucks. Most insurance companies do not audit or investigate very closely, if at all (as personal line auto insurers enter the trucking insurance market and will write just about anybody), and therefore there is less risk in hiring these drivers. They cannot be "punished" for doing so under Michigan law.
But just because these drivers often ignore mandatory safety laws, doesn't mean we have to. As trucking lawyers, we work hard to hold truck drivers who cause crashes – and the trucking companies that hired them – accountable.
As to traffic violations, there are certain laws that limit the number of violations before truck drivers are no longer allowed to drive a big rig on the road. I'd like to review them today.
A valuable tip to start is that these disqualifying offenses can be applied to a commercial truck driver whether he or she is driving the truck or a regular vehicle. Both indicate an unsafe driver, and thus the driver does not get a pass because he is in a personal automobile and not his truck.
Unlike major offenses, the penalties for committing even a serious traffic violation doesn't kick in until the second traffic conviction. A truck driver gets essentially a free pass before he or she is potentially disqualified for  serious traffic violations.
What are serious traffic violations for truck drivers?
Serious violations consist of convictions for the following:
Speeding in excess of 15 miles over the posted speed limit,
Driving recklessly as defined by local law,
Making improper or erratic traffic lane changes,
Tailgating,
Violating local law relating to traffic control in connection with a fatal accident,
Driving a CMV without first obtaining a CDL,
Driving a CMV without a CDL in a driver's possession, and
Driving a CMV without the proper class of CDL and/or endorsements for the vehicle group being operated or for the passengers or type of cargo being transported.
Penalties for serious traffic violations for truckers
If a truck driver receives a second conviction for a serious traffic offense within a three-year period from the first conviction while operating a commercial motor vehicle, he or she will be disqualified for 60 days. The period of disqualification is the same if the offense occurs while the driver is operating  a regular vehicle, and the  conviction results in the revocation, cancellation or suspension of the CDL holder's license o  non-CMV driving  privileges.
If the driver commits a third or subsequent, serious traffic offense within a three-year period, the driver will be suspended for 120 days.
The only exception to the disqualification criteria is that if a driver is convicted of driving a CMV without a CDL in their possession, the conviction does not count if the driver provided proof to the enforcement authority that issued the citation that they held a valid CDL on the date the citation was issued.
Multiple convictions for committing serious traffic violations affects  your income right away since you can't  drive. They also affect drivers  long-term, as future potential employers might simply shy away from hiring someone with that type of driving history.
For lawyers who litigate truck accident cases and who help the people injured when an unsafe trucker is behind the wheel, knowing what constitutes a serious traffic violation will hopefully help in determining if there is a basis to file a negligent hiring or negligent entrustment claim under Michigan law.  And most important of all, for the trucking companies, it will help them know who they are hiring and putting behind the wheel – before a serious wreck occurs.