Don't get duped by a car insurance company's 'check-cashing' scam, which cheats auto accident victims out of their benefits and compensation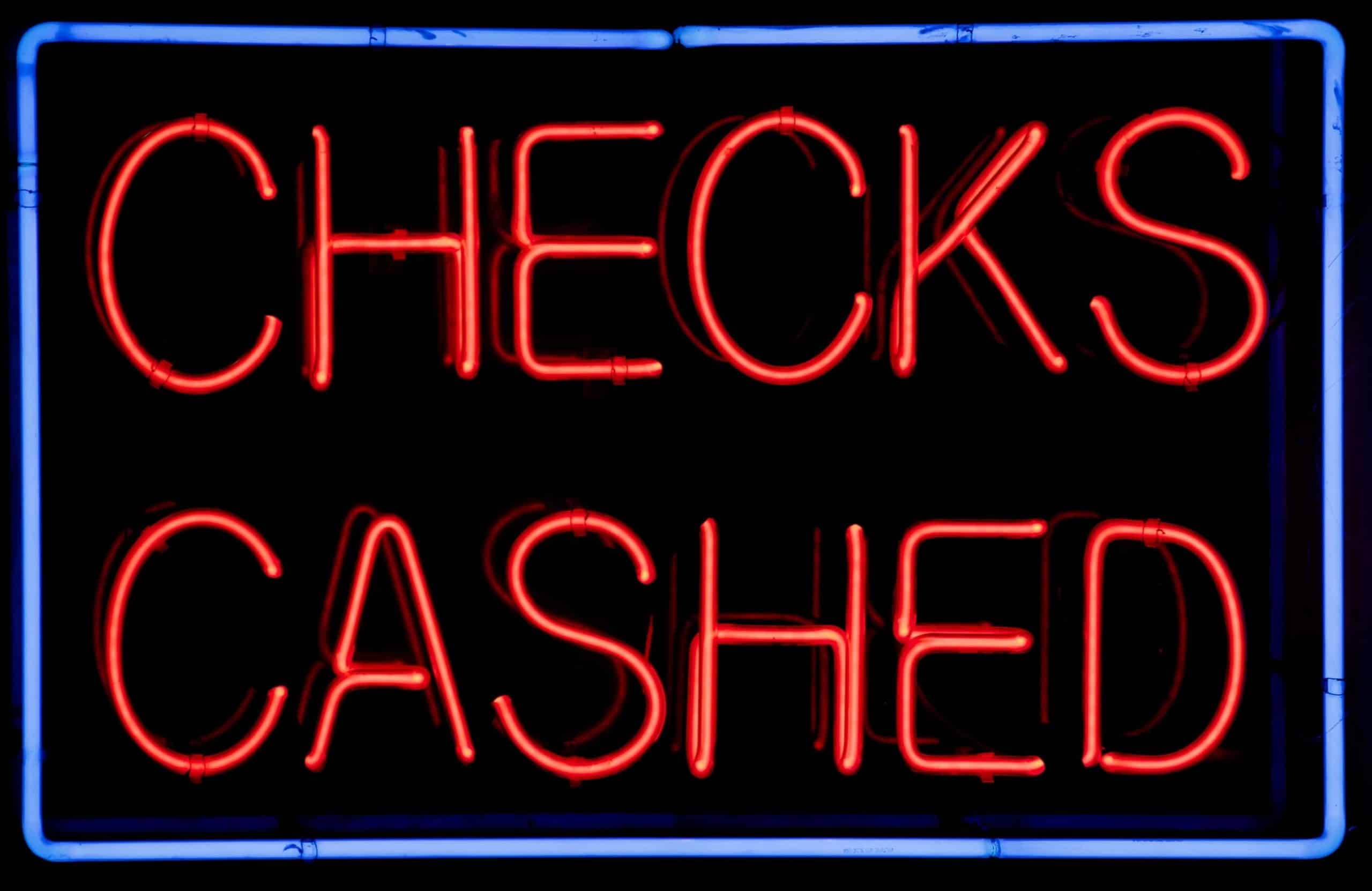 I write often about the fraud and insurance abuse by Michigan's insurance industry. Without insurance bad faith laws (Michigan has none for No Fault insurer bad acts), and without a Consumer Protection Act that protects against abuse in this state, insurance companies take terrible advantage of many people who are seriously injured in motor vehicle accidents and through other forms of insurance claims.
Today, I want to tackle the specifics about a "check-cashing" scam I've started seeing. I hope to give both lawyers who represent people in first- and third-party No Fault litigation, and anyone who has been hurt in a car accident, very concrete strategies for protecting themselves and preserving their legal rights and No Fault insurance benefits. The danger with this latest scam is that people can lose their entire case for pain and suffering compensation after an auto accident, even if they have dutifully paid for with their hard-earned premium dollars for years, just by cashing a simple check.
Let me repeat that: Did you know that by cashing a No Fault "benefits" check from your auto insurance company, that you may be tricked into "settling" your auto accident case for your injuries and pain and suffering?
It's true. Very sad. But true.
In a disgusting scam that puts many of the auto insurance industry's other bad faith acts and scams to shame, some Michigan auto insurance companies are trying to get away with insisting that an auto accident victim's cashing of a "benefits" check is really a "settlement" of the victim's claim for No Fault auto insurance benefits and/or pain and suffering compensation.
Outrageous? You bet.
And while in 49 other states, there are strong legal protections backed by bad faith laws or punitive damages or insurance commissioners who actually care and work to protect against such tactics, in Michigan there are none.
Michigan is just a bizarre, backward, check-your-common-sense-at-the-door world. Not just for me as an attorney, although I've written time and time again about outrageous abuses, such as insurance companies that can lie to people and get away with it or in the latest, not paying benefits for a serious accident because a police report wasn't filed in time according to the small print in the insurance policy. It seems for everyone affected by the world of Michigan auto insurance law, just the opposite is true:
This law, which when used maliciously, deceptively and unscrupulously by auto insurance companies, allows auto accident victims to be cheated out of the benefits and compensation they're rightfully entitled.
The principle of law is benign enough. Lawyers all learn about it in first-year contracts class in law school. It's called "Accord and Satisfaction" or the "full and final payment" rule and it is at the center of the "check-cashing" scam that some auto insurers are trying to profit from.
The No Fault benefits 'check-cashing' scam
Generally, "check-cashing" scam takes one of two forms:
The crafty, legally-savvy (albeit in an unscrupulous and evil sort of way) auto insurance company will write the (black) magic words "Full and Final Payment" somewhere on the check, but not tell the insured, who thinks it is a check for wage loss or a prescription reimbursement or mileage.
A less careful auto insurer will just send a check without any of the (black) magic words.
Either way, after the auto accident victim has cashed the check for whatever No Fault insurance benefits it is for, the auto insurance company will play "gotcha" with the accident victim by arguing (disingenuously) that the accident victim, by cashing the check, was actually "settling" his or her entire No Fault claim and thus, forfeited his or her legal rights to all auto No Fault insurance benefits and pain and suffering compensation. That one check is both for now and for everything into the future.
To learn more about auto insurers' misuse and abuse of the "Full and Final Payment" (black) magic words, please check out Michigan Auto Law's blog post, "Beware of Progressive Marathon's No Fault settlement scam."
How to protect yourself (Part I): Check your check for No Fault benefits, or talk to an experienced insurance attorney before you cash it
As devious and sneaky and underhanded as the auto insurers' "check-cashing" scam is, auto accident victims have the power to protect themselves. So do most of the lawyers out there, many of whom will handle an occasional auto accident case as part of a larger personal injury or general legal practice, but who have no idea this is happening with their clients.
Here are the steps that victims and Michigan lawyers can take with regard to PIP (Personal Injury Protection) and No Fault benefits checks they receive from their auto insurance companies:
If you receive a check from your auto insurance company with the words "Full and Final Payment" written or printed anywhere on the front or back of the check, then don't cash the check and call your auto accident attorney immediately.
If a check from your auto insurance company is accompanied by a letter, postcard or any type of correspondence that indicates that the check is intended to be the "Full and Final Payment" on your auto insurance claim, then don't cash the check and call your auto accident attorney immediately.
If you are suspicious about a check from your auto insurance company and/or you're uncertain about what your auto insurer's intentions are with regard to the check, then don't cash the check and call your attorney immediately.
If you did not realize that your auto insurance company intended the check to be a "Full and Final Payment" on your claim until after you cashed the check, then "tender[] repayment" of the money to your auto insurer "within 90 days after" having cashed the check. (MCL 440.3311(3)(b))
How to protect yourself (Part II): Know the rules for proving the scam
Thankfully, there are still some specific facts that must be proved in order for this No Fault check cashing scam to succeed. Awareness of the following "proofs" can help auto accident victims – and their lawyers – protect themselves in the event they're the intended targets of the "check-cashing" scam:
Good faith: The auto insurer "in good faith tendered" the check to the victim "as full satisfaction" of the victim's claim for No Fault benefits and/or pain and suffering compensation. (MCL 440.3311(1)) Michigan's "Uniform Commercial Code" says "good faith" – in the context of tendering of a check – "means honesty in fact and the observance of reasonable commercial standards of fair dealing." (MCL 440.1201(2)(t))
Conspicuous statement: The check tendered by the auto insurance company "contained a conspicuous statement to the effect that the [check] was tendered as full satisfaction of the claim." (MCL 440.3311(2))
Knowledge: The auto accident victim "knew" – before cashing the check from the auto insurance company – that the auto insurer's check was "tendered in full satisfaction of the claim." (MCL 440.3311(4))
Related information:
18 mistakes that can ruin your car accident lawsuit
What to expect from your insurance claims adjuster after a car accident