Good as new? Often not! New federal lawsuit and SB 443 would require auto insurers to pay for 'original equipment' or 'certified' repair parts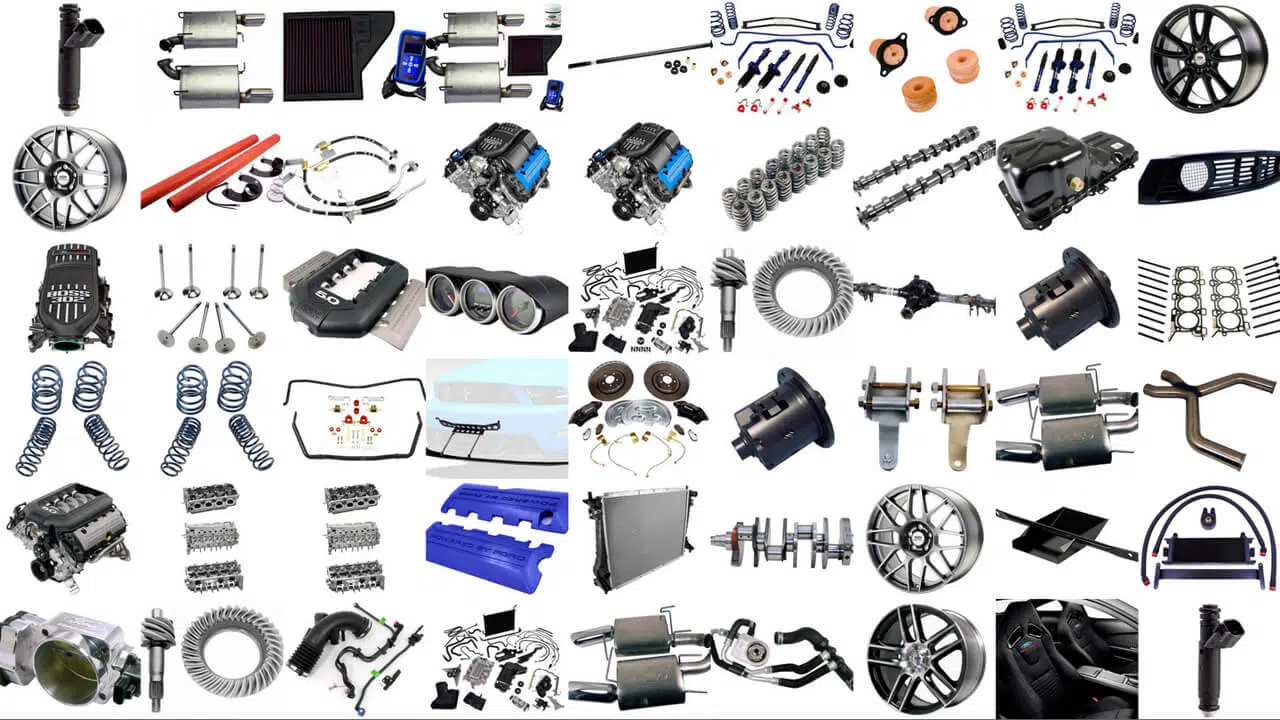 Why do drivers purchase "collision" coverage as part of their overall auto insurance protection? Because they want their cars or trucks to be the way they were before they were smashed up in some crash.
But what does that mean, exactly?  If you are an auto insurer using inferior quality parts, "good as new" is going to mean something very different than it would to the poor (and likely angry) person who owns the car.  The reality is that there is often a huge difference between what consumers believe they're paying for and what auto insurance companies are willing to pay for when it comes to making vehicle repairs under an auto insurance "collision" policy.
A recent news story in WWMT NewsChannel 3 reported:
A "federal lawsuit filed by body shops across the country is accusing [auto] insurance companies of skimping on parts … that are covered by auto insurance repairs … [trying to] sav[e] millions by cutting corners [and forcing body shops to use parts that are] deformed and often unsafe …"

*    *    *

Rather than "compensat[ing] fairly for using certified or original equipment parts," auto insurance companies "often require [body shops to use] parts that aren't made by the auto manufacturer – called aftermarket parts – and there's no crash testing standards in place, which could make them unsafe."
To learn more about what collision coverage insurance is, please take a look at our blog post, "Top 8 facts about Michigan collision coverage insurance."
As the WWMT story notes, this issue has caught the attention of at least one Michigan lawmaker. Sen. Dale Zorn (R-Ida) recently introduced Senate Bill 443, which strives to prevent auto insurance companies from forcing body shops to use – and premium-paying auto insurance consumers to accept – inferior-quality repair parts.
In particular, SB 443 prohibits an auto insurance company, its adjuster, its employee and any "other representative of an insurer" from "do[ing] any of the following with respect to a claim under an insurance policy for collision damage to an automobile":
"Specify a nonoriginal equipment manufacturer aftermarket crash part to replace a structural component of an automobile, including, but not limited to, a bumper reinforcement, radiator or core support, or any other part that affects the structural integrity or airbag timing of the automobile."
"Specify a nonoriginal equipment manufacturer aftermarket crash part in the repair of the damaged automobile if the part is not certified by a national testing board to guarantee quality, fit, and crashability."
Importantly, SB 443 also provides that auto insurance companies who violate the bill's proposed rules could be sued in a "civil action" and held liable for:
"Damages in the amount of 3 times the actual loss or $500.00, whichever is greater;
"Actual attorney fees and costs," and;
"Any other right or remedy at law or otherwise.
Significantly, Sen. Zorn knows of which he speaks: He has worked in his family's automotive repair business, Zorn's Service, Inc., which opened in 1953 and is still in business. I know where Sen. Zorn is coming from on this issue.  From my own experience as an auto accident attorney, collision coverage is an infuriating part of the collision aftermath, when people are dealing with the mini tort law and vehicle damage claims after a crash.
How to protect yourself from inferior-quality aftermarket parts
In the meantime, while the federal lawsuit winds its way through the courts and SB 443, hopefully, gets taken up and acted upon by Michigan's Legislature, WWMT offered the following advice for how consumers can protect themselves and their vehicle from inferior-quality repair parts:
"[I]f your car is in need of repair, ask questions."
"Body shops say it's best to ask someone to walk you through your claim, to see if the shop is using an aftermarket part, and what for, and if that part is certified."
"They say often you can ask your insurance company to cover the cost of a certified part, but it may take a little extra time."
Related info:
Verdict on aftermarket parts costs insurance company $17 million