What will it take to stop Home-Owners from refusing to provide coverage that the auto insurer willfully and knowingly allowed consumers to purchase?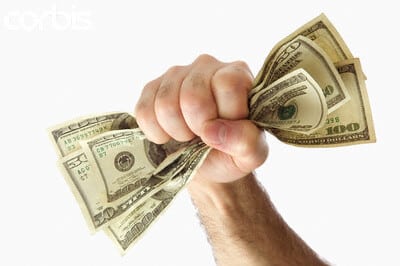 This year, Home-Owners made my attorneys' list of the best and worst car insurance companies.  Home-Owners wasn't my best auto insurance company, but it wasn't singled out as the worst either.   There are positives about the way Home-Owners treats its customers, but there are also some notable big negatives.
And speaking of big negatives, this latest move by the auto insurance company is probably going to be enough to land Home-Owners on my worst insurance company list for next year.
It looks to me like Home-Owners is at it again. That is, taking money from people for auto insurance coverage (No Fault, if you live in Michigan) but then running when it comes time to pay on a claim.
You've heard me talk about Home-Owners Insurance Company doing this to its own customers before, and I don't like it.  In fact, as an auto accident attorney in Michigan, it's especially frustrating because I know that in many other states that have insurance bad faith laws and better consumer protections, the likelihood of Home-Owners doing this drops significantly. This is the ugly side of Michigan law, where insurance companies can act and treat people in ways that they just can't get away with in other states.
In my blog post from July 30, 2014, "Yet another insurance company dirty trick (Sigh)," I blasted Home-Owners for the following:
"[S]imultaneously ignor[ing] a (concocted) legal technicality in order to take an insured customer's hard-earned money (in the form of expensive insurance premium payments) and [then] exploit[ing] that same legal technicality in order to avoid providing the coverage that the poor customer was permitted to believe she was paying for."
Now, as a recent Michigan Court of Appeals ruling shows, Home-Owners is up to its same dirty tricks.
In Hoskins v. Miller and Home-Owners Insurance Company, a couple purchased a Home-Owners auto insurance policy to provide coverage for their daughter in the car she was driving. The couple paid all of the insurance premiums during the initial policy period and all of the premiums after the policy's renewal. Not surprisingly, Home-Owners gladly and without objection or qualification collected and accepted all of the couple's premium payments.
Yet when the daughter was involved in an auto accident and sought the No Fault coverage that her parents believed they were paying for, Home-Owners insisted the daughter was not covered.
As it did in the previous case (which I discussed in my July 2014 blog post), the Court of Appeals in Hoskins inexplicably and gallingly condones Home-Owners scam. This effectively allows the auto insurer to keep taking money from its insured customers when all is good, but then doing as much as they can to avoid their contractual promises and obligations when people get hurt and actually need those No Fault insurance benefits they paid for, often for years.
No problems with taking money for auto insurance coverage
As all good parents do, Richard and Kathleen Hoskins wanted to help their daughter, Marisa, and ensure her safety. So they helped her buy a car and they paid for a Home-Owners auto insurance policy to cover her. At some point, Marissa moved out of her parents' home and took title to the vehicle from her father.
However, when it came time to renew the auto insurance policy, Home-Owners gladly allowed the Hoskins to renew – despite the change in Marissa's circumstances. And despite those changes, which Home-Owners would later insist negated any claim for No Fault coverage, Home-Owners gladly collected and cashed all of the Hoskins's post-renewal premium payments.
Big problems with providing the auto insurance coverage that was purchased
Eventually, Marissa sought No Fault benefits coverage under the Home-Owners policy her parents had been paying on – and were continuing to – after she was involved in an auto accident.
Common sense and common decency should have compelled Home-Owners to use the money it had received from her parents to pay on Marissa's claim.
But neither common sense nor common decency was guiding Home-Owners's action.
Instead, greed is driving the claims decision-making process.
Home-Owners first argued that Marissa had no coverage under the policy because her parents, whose checks Home-Owners had been cashing, didn't have an "insurable interest" in the vehicle Marissa was driving "at the time the policy was renewed" and thus, "at the time of the accident."
Wow!  You don't have to be an auto accident attorney to see what a doozy of a legal argument that is.
Somehow the Hoskins had enough of an "insurable interest" for Home-Owners to take their money. But the couple didn't have enough of an "insurable interest" for Home-Owners to provide the coverage the auto insurer had lead the Hoskins to believe they were purchasing.
Living on your own? You're on your own
Instead of wrestling with the inanity of the "insurable interest" argument, the Court of Appeals glommed onto Home-Owners's contention that Marissa wasn't eligible for the No Fault benefits coverage that Home-Owners conveniently sold and charged to Marissa's parents, because Marissa was no longer a resident of their home.
As an attorney who helps auto accident victims like Marissa, there are few things that make my blood boil as much as hyper-technical, money-over-people arguments like this one from auto insurance companies.
If Home-Owners had been concerned about anything other than getting its hands on the Hoskins's money, then this would have never happened.
If Home-Owners had asked at the time of renewal about changes in circumstances and learned that Marissa had moved out (and that she was now the owner of the vehicle), as they are supposed to, then this also never would have happened. Home-Owners could then have advised the Hoskins that Marissa would no longer be covered under the existing policy and that the existing policy may no longer be necessary.
From there, Home-Owners could have easily offered to sell to Marissa the necessary auto insurance policy to cover her and her vehicle (and if her parents still wanted to help out financially, then they could have helped Marissa with making the payments on the policy).
But, again, that's not what Home-Owners did.
Instead, it kept its head down, didn't ask any questions and just kept on collecting the money. Home-Owners knew from the beginning why the Hoskins had purchased an auto insurance policy (to protect their daughter, Marissa). And, Home-Owners knew the Hoskins's reasoning was the same when they renewed the policy.
Yet, despite the change in Marissa's circumstances which may have made the coverage that the Hoskins were paying for no longer available, Home-Owners continued to take the Hoskins money.
You don't have to be an insurance attorney to feel this is unconscionable that Home-Owners should be permitted to take money for auto insurance coverage that it knows – or should reasonably know – is unavailable and then refuse to provide the coverage when a claim is made.  You probably don't even need to know what unconscionable means.
You just know what they did here was really wrong.
If ever a case cried out for the filing of a complaint with Michigan's Insurance Commissioner, the Hoskins v. Miller and Home-Owners Insurance Company is just such a case.
For future Home-Owners customers, here's the link to the "Filing a Complaint" page on the Michigan Department of Insurance and Financial Services (DIFS)'s website.