Teen killed by pickup driver who was eating a sandwich and looking down at his GPS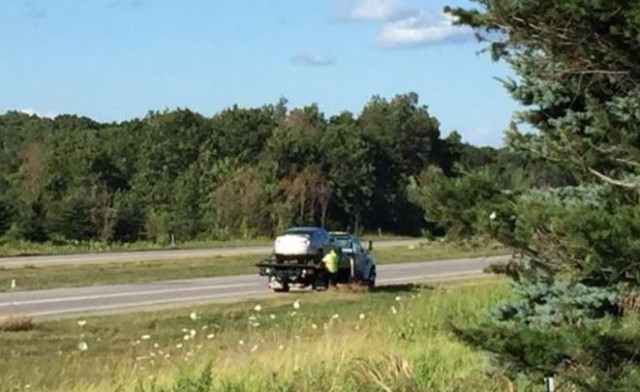 A 13-year-old boy is dead because a grown man was "eating a sandwich" and "look[ing] down at his GPS" while driving his pickup truck.
Too distracted by his meal and his desire to not get lost, the pickup driver failed to notice the traffic in the construction zone on I-196 where he was driving had stopped in Michigan, according to the Detroit Free Press article, "Michigan boy, 13, killed by distracted driver," which was written by WZZM's Gregory Ghering.
Consequently, the distracted pickup driver did not even hit the brakes before he crashed "at highway speed" into the rear-end of the minivan in which the 13-year-old boy was riding in the backseat. Tragically, the boy was pronounced dead at the scene.
This is gut-wrenching, horrendous news. And as an attorney, it's a vivid reminder about how many motor vehicle accidents are now being caused by people driving distracted, texting, and doing just about anything other than look at the road.
But few things frustrate – and anger – me more than senseless, grossly-negligent and easily-avoidable killings like the one involving the 13-year-old boy above that are caused by distracted driving. And as a father and a husband, these thoughts keep me awake at night on how we can protect ourselves and, importantly, our loved ones from such a deadly disaster.
That young boy could've been you or me … or worse – it could've been one of our kids. Tragically, all of those are and will continue to be open possibilities until we do something about stopping drivers from driving while distracted.
Currently, Michigan, where I primarily practice personal injury law, has no law banning "distracted driving."
It should. I can't understand why.
We have a ban on texting-while-driving. And we have a ban on teen drivers using cellphones while driving – which I strongly believe should be extended to apply to all drivers, young and old.
What puzzles me is why Michigan — and many other other U.S. states — do not take the same approach with distracted driving, given what we know about the dangers it poses.
In Michigan alone, the number of crashes involving "distracted" drivers has increased 40% between 2008 and 2013, according to data from Michigan Traffic Crash Facts (the "Driver Condition" subsection under the "Vehicle/Driver" section).
The real risks of distracted driving
Those statistics should not surprising in light of what we already know about the crash risks involved with two of the most prevalent and dangerous forms of distracted driving: Texting while driving and talking on the cellphone while behind the wheel.
Consider the following:
If you want to learn more about the dangers of distracted driving – and hear the compelling, heart-breaking story about Casey Feldman and how "[d]istracted driving can change your life and countless others" – I strongly encourage you to check out the fabulous organization, "EndDD" or "End Distracted Driving."