A checklist for attorneys, including info on discovery, trial and special considerations for the truck case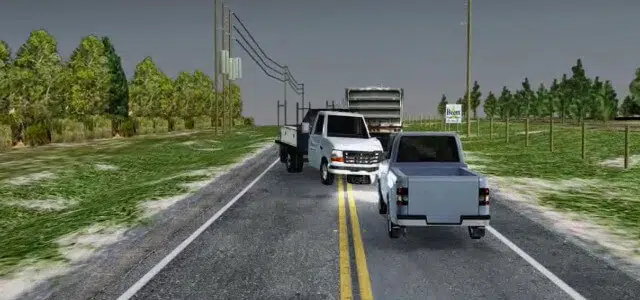 Last week, I wrote about the accident reconstruction in the truck crash case. Specifically, what, why and when injury attorneys can use such an expert in a serious truck accident case. The topic is based on Michigan Auto Law attorney Tom James' recent Continuing Legal Education webinar for Stafford Publications on the subject.
Today I'd like to continue with Tom's advice on how truck accident attorneys can use the accident reconstructionist.
Below is a checklist that attorneys may find helpful:
Phase 1 – Preliminary phase
Gather the information and listen to the accident reconstructionist for additional information he needs.
Get advice on additional experts necessary.
Consider whether you should refer out the truck accident case.
Phase 2 – Discovery
Discovery responses through Request for Production of Documents.
Depositions of parties, witnesses, police officers, opposing accident reconstructionist, etc.
Again, get advice from the accident reconstructionist on what additional information would assist in his analysis.
Some accident reconstructionists will give you outlines for deposing the opposing accident reconstructionist.
Some will give you orders and motions where the opposing accident reconstructionist has been struck as a witness.
Decide whether a report is best in the case or not.
Phase 3 – Trial
The truck accident attorney should make things simple, boil it down to the basics and common sense.
Determine together the best trial exhibits including photographs, maps, scaled drawing, etc.
Prepare for the opposing accident reconstructionist cross examination.
A few considerations for accident reconstruction in trucking cases
It's important to qualify your accident reconstructionist before hiring him or her in your tractor-trailer case, because commercial vehicle accidents have distinctive issues and dynamics due to their size and weight. Here are a few considerations:
Make sure the accident reconstructionist has the hardware/software to analyze the ECM/EDR data.
Will your case require full scale vehicle testing and can they do it?
Can they do adequate animations?
Remember, driving a truck is foreign to most everyone. For instance, sitting 12 feet above the road surface is completely foreign to most people. The truck accident attorney can show perspective through animations or exemplar vehicles and photographs.
The dynamics of tractor-trailer articulation movement is foreign to most people and animations help people understand. For instance, you can illustrate that a truck's air brakes don't work like the brakes in Tom's hybrid Milan.
Act quickly. The defendant's team has usually finished their analysis before you were even retained.