A 32-acre site is the testing ground for autonomous cars, and our attorneys hope will help create a future without car accidents
MCity, the world's first controlled test center for self-driving, cars opened last week on a 32-acre site on the University of Michigan's north campus. And it's a game changer for the rapid development of autonomous cars.
Mcity was designed and developed by U-M's interdisciplinary MTC, in partnership with the Michigan Department of Transportation (MDOT). Here's a peek: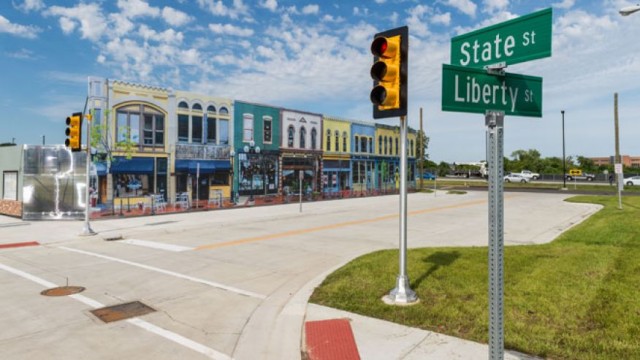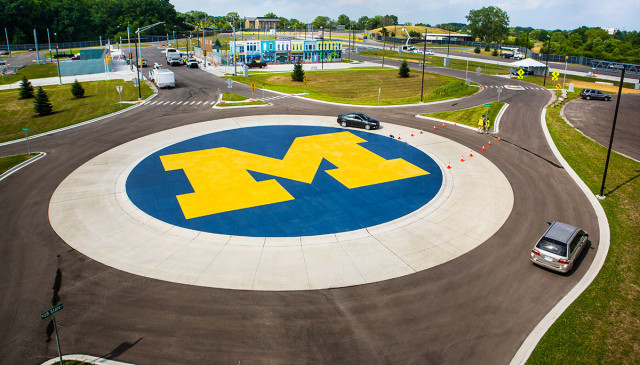 According to U of M's Mcity website:
"Mcity simulates the broad range of complexities vehicles encounter in urban and suburban environments. It includes approximately five lane-miles of roads with intersections, traffic signs and signals, sidewalks, benches, simulated buildings, street lights, and obstacles such as construction barriers." Mcity celebrated its grand opening on July 20, 2015 with representatives from government, industry, & the university."
The types of technology that will be tested on Mcity roads includes vehicles communicating with other vehicles (V2V) and driverless cars.
Driverless cars — also called self-driving cars, autonomous cars, robotic cars and sometimes Google cars  (because of Google's aggressive moonshot bet on autonomous cars) – are vehicles with new advanced technology that enable them to sense the environment and navigate without a human driver behind the wheel.
Beyond the ability to eat, read or take a quick nap — not to mention the possibility of changing the trucking freight industry, allowing people with disabilities to drive and the elderly — officials say the technology should improve vehicle safety to the tune of eliminating 80% of fatal crashes, according to a study from the National Highway Traffic Safety Administration.
More than 30,000 people died in auto accidents 2013, the NHTSA says.
Meanwhile, here are the roadway attributes in Mcity:
1000' North/South straight,
Various road surfaces (concrete, asphalt, brick, dirt),
Variety of curve radii, ramps,
Two, three, and four-lane roads,
Round-about and tunnels,
Sculpted dirt and grassy areas.
Here are the road-side attributes:
Variety of signage and traffic control devices,
Fixed, variable street lighting,
Cross walks, lane delineators, curb cuts, bike lanes, grade crossings,
Hydrants, sidewalks,
"Buildings" (fixed and movable).
In particular, Mcity allows researchers to simulate the environments where connected V2V and automated vehicles will be most challenged. For example, even seemingly minor details a car might encounter in urban and suburban settings have been incorporated into Mcity, like road signs defaced by graffiti and faded lane markings, according to published reports.
When driverless cars are unleashed from Ann Arbor-based Mcity…
Once the kinks are worked out of the driverless vehicles, officials are planning to move to the streets of Ann Arbor, said Peter Sweatman, head of U of M's Transportation Research Institute, in an article on The Guardian, "Welcome to Mcity, Michigan's ghost town of driverless cars."
Sweatman said he expects 20,000-30,000 V2V cars that communicate with one another – such as with a light to notify when a vehicle or object is too close – will be traveling the region within six to eight years. And an expected 20-30 fully autonomous vehicles to be on local roads in that time frame.
The reality is, these self driving cars may be here sooner than we think, especially with all the magic that's happening within the walls of Mcity. And I'm fully on board, even if it means my own obsolesce as an auto accident attorney. With driverless cars, most crashes caused by human error will be no longer. Now that's something else.
Related information: