Why Liberty Mutual made me say "meh" in our attorneys' 2015 guide to the best and worst insurance companies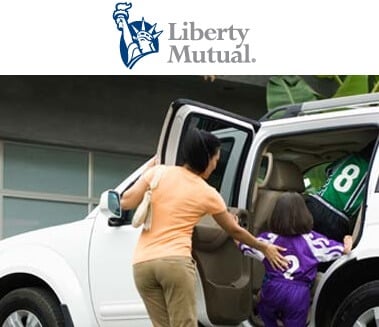 Not all auto insurance companies treat people badly after car accidents. Some are quite good… Although a more accurate way of saying that is each insurance company seems to go through phases of paying fairly, and then becoming tougher and forcing more claims to trial, and then back again. The majority of auto insurance companies walk this line.
That's why now we're presenting several insurance companies that made our "meh" list in our 2015 Attorneys' Guide to the Best Auto Insurance Companies. The "meh" companies are the ones we see squarely in the middle. They aren't horrible (like we think State Farm and Farm Bureau are these days), but they also aren't the best.



Our full guide includes more information on each insurer and tips on how to choose the insurance company that's right for you and your family. You can order a hard copy of the guide or download it for your Smartphone.
The first on our list is Liberty Mutual. Below we will discuss the reasons Liberty Mutual made our "for your consideration" list of auto insurance companies for 2015. You can then decide if Liberty Mutual is worth your money.
First, the good on Liberty Mutual with auto accident claims
Complaints from Michigan consumers have not increased or decreased. Consumer complaints against Liberty Mutual Fire Insurance Company did not increase or decrease between 2007-13, according to data gathered by the Michigan Department of Insurance and Financial Services (DIFS).
Liberty Mutual received a "Better than most" rating in the J.D. Power 2014 U.S. Insurance Shopping study, which ranks auto insurers based on "overall customer [or "new-buyer"] satisfaction with the auto insurance purchase experience …" "Better than most" is the second highest J.D. Power rating. In 2013, Liberty Mutual also received a "Better than most" rating.
The not-so-good on Liberty Mutual
Liberty Mutual charges higher auto insurance prices to drivers with less education and lower-status jobs. In its study, "Major Auto Insurers Charge Higher Rates To High School Graduates And Blue Collar Workers," the Consumer Federation of America reported that Liberty Mutual and other auto insurance companies "charge higher rates to drivers with less education and lower-status jobs," than they do to drivers with more education and higher-status jobs. Specifically, the CFA found Liberty Mutual "charges a high school graduate higher annual premiums than a college graduate" by anywhere from 10% to 13%. To learn more, please read Michigan Auto Law's blog post, "Are blue collar workers paying more for car insurance in Michigan?"
Liberty Mutual auto insurance prices are among the most expensive in Michigan. When compared with Michigan's other largest auto insurers, Liberty Mutual's auto insurance prices were among the most expensive in each of the 16 major Michigan markets examined.
Liberty Mutual received a below-average rating in the J.D. Power 2014 U.S. Auto Claims Satisfaction Study, which ranks auto insurers based on "[o]verall customer satisfaction with the auto insurance claims process …" Liberty Mutual's below-average performance was marked by its "The rest" rating, which is J.D. Power's lowest rating. "Among the best" is the highest J.D. Power rating. "Better than most" is the second highest. "About average" is third. And the lowest is the below-average rating of "The rest."
Liberty Mutual received the fourth-lowest ConsumerReports.org rating among Michigan's largest auto insurers. Liberty Mutual earned the fourth-lowest score in ConsumerReports.org's 2014 "Car Insurance Ratings," which measures ConsumerReports.org's readers' "overall satisfaction" with auto insurance companies. On a scale of zero to 100, Auto-Owners scored an 81, which means consumers were between "completely satisfied" and "very satisfied." In 2013, Liberty Mutual scored an 86 on ConsumerReports.org's 2013 auto insurer ratings, which measured ConsumerReports.org's "subscribers' overall satisfaction with how their claims were handled."
Liberty Mutual wants to take more cases to trial and settle less these days. As an auto accident attorney, I've seen Liberty Mutual's management shift over the past year to two years to becoming more aggressive in taking motor vehicle accident litigation to trial. Of course, there's nothing inherently wrong with this if the settlement demands from plaintiff attorneys are too high or considered unreasonable. But from talking to the in-house lawyers at Liberty Mutual, this change seems to reflect a larger philosophical shift in management at the top. Management wants to be more aggressive in litigating auto accident cases and forcing the Liberty Mutual in-house attorneys to try more of these cases. Does this matter for you? It might. That is, if you're a Liberty Mutual insured customer and you cause a crash and become a defendant in a car accident lawsuit one day. A Liberty Mutual claims adjuster may make a decision to not pay a reasonable settlement claim to settle your case. This exposes you and your personal assets if a plaintiff attorney is forced to take the case to trial and recovers a trial verdict over your insurance policy limits.
Our attorneys would like to hear from you. What kind of experiences have you had with Liberty Mutual? Do you think this auto insurance company is worthy of your premium dollars?
Let us know by making a comment below or on our Michigan Auto Law Facebook page.