Auto insurers receive lowest rating on study measuring consumers' overall auto insurance satisfaction'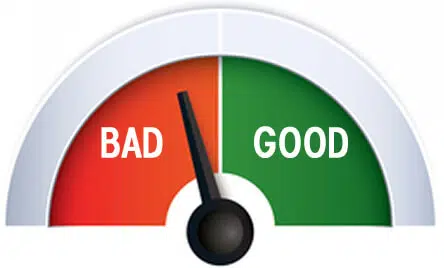 A recent national study has confirmed what many  insurance consumers apparently already know.
Farm Bureau is a bad insurance company.
Auto Club and Citizens (through its parent company, The Hanover) are also below average when it comes to consumers' "overall auto insurance satisfaction."
Farm Bureau, Auto Club and Citizens received a below-average rating in the J.D. Power 2015 U.S. Auto Insurance Study, which rates auto insurers based on auto owners' "overall satisfaction with their auto insurer …"
The below-average performances for Farm Bureau, Auto Club and Citizens were reflected in their "The rest" rating, which is J.D. Power's lowest rating. "Among the best" is the highest rating. "Better than most" is the second highest. "About average" is third. And the lowest is the below average rating of "The rest."
These latest J.D. Power auto insurance ratings for Farm Bureau, Auto Club and Citizens are significant for Michigan auto insurance consumers because these are three of Michigan's largest auto insurers.
I'm not surprised by the study, especially when it comes to Farm Bureau. I've written about them for years on the pages of this blog, in my own personal opinion and based upon the cases that our lawyers have with them: We believe Farm Bureau is one of the worst insurance companies.
Well, my clients are apparently representative of many other consumers when it comes to unsatisfactory experiences with Farm Bureau.
However, it's too bad about AAA (Auto Club).  I used to recommend Auto Club as one of the better insurance companies. But Auto Club and Citizens' poor, below-average performances in the J.D. Power 2015 U.S. Auto Insurance Study is also consistent with the changes I've seen regarding how each insurance company has been handling auto accident claims. Citizens especially seems to be going through that typical cycle where the pendulum is swinging into a much more adversarial and aggressive stance in paying on outstanding No Fault claims. Again, this is based upon what I see every day in the cases that both myself and our other attorneys are working on.
And as an attorney, I do have some considerable experience with egregious instances of anti-consumer behavior (what I would otherwise call "bad faith" – if it really existed in the state of Michigan) on the part of each of those three auto insurers.
Indeed, in Michigan Auto Law's 2013 edition of "The Attorneys' Guide To The Best Auto Insurance Companies (and the ones our attorneys recommend you should avoid)," Farm Bureau, Auto Club and Citizens made our list of the "worst" auto insurance companies. Click here to order your FREE copy.
To find out why Farm Bureau received the "Repeat Skunk Award" and why Auto Club and Citizens received "Dishonorable Mentions," please check out Michigan Auto Law's blog post, "Our attorney picks for the 7 worst auto insurance companies."
Also, please stay tuned for our 2015 edition of the "Best And Worst Auto Insurance Companies," which will be publishing Monday.