A look at how to protect drivers as Google reports the 12th crash of its autonomous vehicle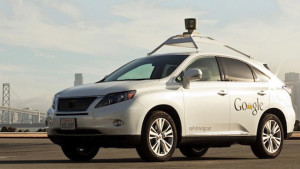 Google has recently reported its 12th self-driving car accident, according to a recent post in autoblog.com.
Google co-founder Sergey Brin said during the company's annual shareholder meeting that the autonomous vehicle was stopped at a traffic light and rear-ended by another driver. The recent incident marks one dozen autonomous car crashes over a six-year period. Brin said they were rear-ended in seven of the incidents (meaning that the other, ahem, human driver caused the crash).
While Google is attributing the causes to human errors, it hasn't released the accident records. Under California law, accident records aren't public information. Still, since Google and other automakers are testing driverless cars on public roads, there certainly is more interest in finding out the facts of the accident investigation that would be in the public record.
I understand this incredibly disruptive technology is still years away, and there will be some problems along the way. But this information can't be kept secret as these vehicles are being tested. The stakes are just too high to get this right.
In Michigan, where I primarily practice accident law, driverless cars can be legally tested on the highways and on the city streets in a special campus in Ann Arbor.
While driverless cars promise to reduce car accidents substantially (most car accidents are caused by very human error), it's inevitable that driverless cars too will cause crashes as the technology is being perfected. The promise is that when this happens, it will be so rare and so much less frequent than when humans are behind the wheel.
There will be compromises as we attempt to support the emergence of this driverless technology, and this will include legislative compromises. I've been in support of these types of compromises, so we can nurture this technology. But we cannot give negligent manufacturers total civil immunity to liability. Doing so would create a perverse incentive system leading manufacturers to rush technology to market.
Until we reach that day where I become obsolete as an auto attorney, the tort system and lawyers can bring lawsuits to hold negligent manufacturers accountable when the government and regulators cannot (or will not… remember the Ford Pinto and the ongoing GM ignition switch recall crisis) still remains our society's best protections if manufacturers willfully disregard public safety.
Google has completed nearly 1 million miles of autonomous testing, and the fleet of about 20 cars had been on the road for 1.7 million miles of combined autonomous and manual driving, according to autoblog.com.