Michigan Assigned Claims plan defies Legislature by flouting No Fault Law and creating its own rules for auto accident victims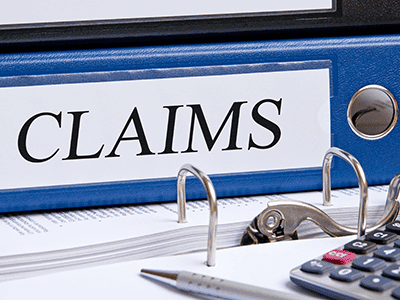 Something very wrong is happening at the Michigan Assigned Claims Plan (MACP) ever since control was taken away from the publicly-elected Secretary of State in 2013 and handed over to unelected, for-profit insurance companies, that are not publicly accountable.
The MACP is the program that ensures Michigan No Fault insurance benefits will be provided to uninsured auto accident victims, so long as those drivers were not the owner/operator of the car involved in the crash. This includes pedestrians, bicyclists, passengers and other non-drivers.
As of late, many Michigan car accident victims aren't getting the help they need from the MACP. In fact, they tell me they feel as if they're being put "on trial" when they apply for No Fault PIP (personal injury protection) benefits.
And based on my 20 years of experience as an accident attorney, I think I know the reason why:
The MACP is playing by a new set of rules. Its own rules, in fact.
And the MACP has gone rogue, as this new set of rules are also "outside" the No Fault insurance laws passed by the Michigan Legislature that are intended to protect against this.
Without any legislative approval, the insurance companies that run the MACP "rewrote" Michigan's No Fault Law to create new hurdles and obstacles for car crash victims who turn to the MACP for No Fault benefits.
The Michigan Assigned Claims Plan is violating the MI Constitution
Not only does the MACP's rogue rule-making endeavor violate the Constitution's exclusive delegation of "legislative power" to the Legislature. But it undermines the MACP's ability to carry out its mission, which is to help provide No Fault insurance benefits to certain groups of people who are injured in a Michigan car crash, but who don't already have existing No Fault auto insurance coverage.
The MACP's rogue rule-making endeavor has taken the following forms:
It creates an "Application for Personal Injury Protection Benefits" form that requires personal information from car accident victims that has nothing to do with determining victims' "eligibility for benefits under the assigned claims plan …" (MCL 500.3173a(1))
It shifts the "burden" of investigating a car crash victim's "eligibility for benefits under the assigned claims plan …" from the MACP to the car accident victim who is seeking the MACP's help in obtaining No Fault insurance benefits.
It creates new, unprecedented and extra-legal No Fault hurdles and obstacles that make it more difficult for car accident victims to obtain No Fault benefits through the MACP.
Tomorrow, I'll write about the problems I'm seeing as an attorney with people who are applying to the MACP and what they're now having to do to be  deemed "eligible" to receive No Fault benefits from the MACP.