Safety advocate Dan Petterson's idea of a "SMARTER" way to calculate motorcycle crashes and subsequent deaths, in efforts to prevent them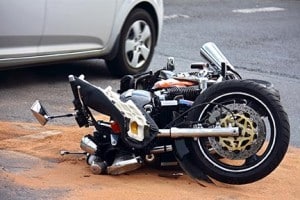 Dan Petterson is president of the Michigan-based motorcycle safety group SMARTER.  As a motorcycle safety advocate, Dan is active in helping motorcycle enthusiasts remain on the roads. The inspiration for this blog, Dan says, is that through better understanding motorcycle accident injury and death statistics, we can all more effectively work to prevent more accidents in the future.
Last week, Dan reviewed fatalities per miles traveled, and why it's a better measure than fatalities per registered motorcycles.
Today, Dan is discussing a new, possibly better "fatality rate."
"Is there a better "fatality rate"?
"Some sort of fatality rate (and injury rate) seems to be the most appropriate way to gauge the real impact of our motorcyclist safety program (interventions or countermeasures).  While tracking the number of individuals who complete training or gain a license is important, these types of measures really only provide us information necessary to make adjustment in program delivery.  This type of data doesn't tell us anything about the impact of our efforts on saving lives or reducing injuries.
After many years of using a fatality or injury rate based on registrations, it is past time for us to accept the deficiencies in this method.  First, one machine doesn't equal one rider. Second, the average motorcycle doesn't get ridden much. Third, different states follow different rules for supplying registration counts to the government so it is hard to make comparisons with other states.  Also, as noted registration number is a moving target.
Until we get a reliable way to measure motorcycle VMT, what else can we use to help us judge how we are doing?"