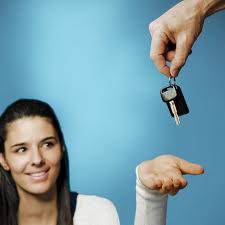 According to the National Organization for Youth Safety, car accidents are the No. 1 killer of teens in America today. Far too many are completely preventable.
But many of these lives can be saved, if only parents and teens can talk and make a change that will stop these tragedies.
Global Youth Traffic Safety Month runs through May. Statistics from the National Highway Traffic Safety Administration say that May and July are two of the deadliest months for teen car accidents. So with proms, graduations and the upcoming summer months, this is the perfect time to sit down with your teen drivers and have a real talk about distracted driving, drinking and driving, and overall safety behind the wheel.
If you're not sure how to talk to your teen drivers about responsible driving, here are some blog posts with talking points and injury information that might help:
How do you talk to your teen about safe driving?
Top 5 rules to keep your teen drivers safe
5 tips to reduce car crashes by teen drivers
Global Youth Traffic Safety Month is a campaign formed in partnership with the National Highway Traffic Safety Administration. Activities include a Teen Driving Summit, a social media campaign where teens can send safety messages and contests for teens to create their own public service announcements. Take a look at this guide to learn more about these activities and how you as parents can get your teens involved.
What are the laws for teen drivers in Michigan?
In Michigan, where I'm an attorney and practice law, there's a cell phone ban for teen drivers called Kelsey's Law. You can learn more about the law here.
In addition, the teen driving law sets restrictions on passengers and driving times for those with a "Level 2" license.