The real truth behind the insurance company talking point that hospitals and doctors are charging more under No Fault, as insurers push for 150% of Medicare rates for medical services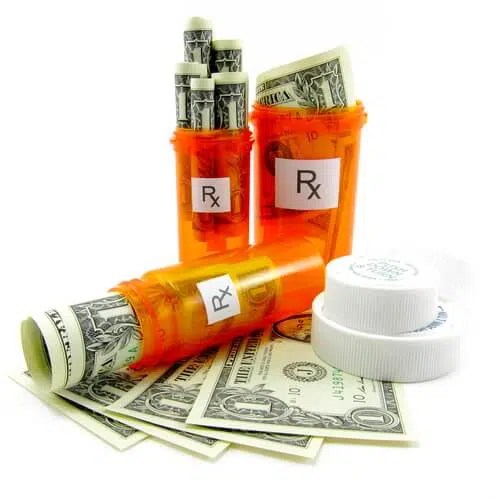 Sometimes, something gets repeated so many times by the other side that it starts to be accepted as true.
Even when it's not.
Today I want to share my response to a reader comment that doctors and hospitals are charging three or four times more under No Fault to auto insurers.
Many of you have seen the billboards that the insurance companies put up last year comparing MRIs charged to No Fault insurers to other types of insurance. Imposing fee schedules on what doctors and hospitals can charge under No Fault in Michigan has certainly has been at the top of the insurance industry's talking points and at the top of its wish-list (a wish that looks well on its way to being fulfilled as of Thursday, after the House Insurance Committee adopted a substitute version of SB 248, which will cap what auto No Fault insurers will pay out at no more than 150% of the Medicare rate for medical services).
But before we enact price controls and fee schedules that may drive many medical providers out of the business of treating and caring for seriously injured motor vehicle accident victims, maybe we should stop and ask if any of this is even true.
In the comment to my blog from last week, "MI Senate harms consumers with No Fault "reform" SB 248," one reader commented that it's the way hospitals and doctors bill No Fault that's driving up the cost of our car insurance.
Below, I explain to Jenny why her comment just isn't true.
Q. Jenny writes: The insurance code reads "reasonable and customary." If the insurers were billed reasonably there would be no need to challenge the billings. If they feel the need to challenge then it is well within their legal right to do so.
While I am not a lobbyist for the insurance industry, I am in the insurance business on the sales side. Consumers cannot afford automobile insurance in this state. The bottom line here is it's unfair to charge different fees for the same service. Your private health insurer negotiates its rates, Medicare and Medicaid negotiates rates but yet you want a free-for-all for auto insurance claims. It's unfair and unbalanced and needs to end.
A. Thank you Jenny for all of your comments today. I believe the erroneous assumption you are making, respectfully, is when you write  "if insurers were billed reasonably there would be no need to challenge the billings."
You just need to look to the No Fault law itself to see there is no basis to allow unreasonable bills by medical providers. Michigan's No Fault laws requires that "charges" for No Fault medical benefits be "reasonable." (MCL 500.3107(1)(a).
The No Fault Law also requires that doctors and hospitals who treat car crash victims charge no more for their services and treatment than they "customarily" would in cases not involving No Fault auto insurers. (MCL 500.3157) If an auto insurance company believes  a charge is "unreasonable," then the auto insurer has the right and the legal duty to challenge the reasonableness of the charge by simply not paying it.
When that happens – and it does – the burden of proof shifts to the health provider to file a lawsuit and convince a judge or jury of the "reasonableness" of the medical charge in question. The auto insurer doesn't even have to show the medical bill is unreasonable. The burden shifts to the medical provider who is providing care or treatment of a disputed charge to show that the charge is reasonable.
If the lawmakers who enacted our No Fault laws in this state believed that only auto insurance companies could accurately judge and assess when a doctor's or hospital's charge for services was "reasonable," then they would have written the No Fault Law to say that the auto insurance company must pay only those charges that the auto insurance company believes are "reasonable." Fortunately, they did not. Doctors and hospitals often charge exactly the same price to auto insurers as they do to workers compensation, health insurance and Medicaid/Medicare.
Where the differences may lie is in what the doctors and hospitals may accept in terms of payment. You mention that "it's unfair to charge different fees for the same service," yet that's precisely what the auto insurance industry does.
The auto insurance industry's business model is built on the idea of making different people pay different amounts for the same product. Just consider the fact that in 2013 (according to Gov. Snyder in his April 2013 State of the State address) Detroiters were paying $6,456 for Michigan No Fault auto insurance, while Novi and Muskegon drivers were paying $2,890 and $2,711, respectively, for the same product. It appears that Michigan auto insurance companies, like health insurance and Medicaid and Medicare, are negotiating rates with doctors and hospitals who treat car crash victims.
The Michigan Health and Hospital Association testified to the following before the House Insurance Committee in 2013:
"Hospitals regularly negotiate payment rates with insurers … The existing law does not place a limit on the ability of auto insurers to negotiate rates with health care providers. In fact, many providers, including hospitals, have contracts with networks that establish rates for services rendered. Some hospitals are currently paid for auto no-fault claims under their Cofinity contract."
Also, please don't think for a second that many people – perhaps even the majority of people – who have been hurt in car accidents and now have insurance claims are treated honorably or fairly by claims adjusters. At my own law firm, Michigan Auto Law, our attorneys have a few hundred No Fault PIP cases where adjusters don't even look at the billings, let alone pay clearly undisputed due and owing medical bills within 30 days, as the No Fault law requires.
And there's a big reason for this. Remember, there is no bad faith law or punitive damages to punish bad behavior by insurance companies in this state. Consumers who have legitimate medical claims are ignored by the auto insurers, or they suffer real harm because of this. Did you know you cannot even bring a claim under the Michigan Consumer Protection Act to protect you from egregious insurance company abuse or bad faith in Michigan? In short, there are a ton of perverse incentives for auto insurance companies not to pay reasonable and necessary bills on time.
The really sad part about the insurance company power play behind SB 248 is that this one-sided abuse is going to continue and arguably become worse. The House Insurance Committee last week adopted a substitute version of SB 248 that creates a new anti-fraud authority to investigate insurance fraud. Great idea. But the Republicans – who pushed this substitute bill – are so controlled by the insurance industry that the new fraud authority only has the legal authority to investigate claimants. In other words, consumers. It does not have the authority to investigate insurance fraud by the auto insurance industry.
As I wrote Friday, several other promising amendments that had the power to make our No Fault Law more fair and more transparent also failed in a straight party line vote, including those that would have opened the existing catastrophic fund to greater transparency, banned the practice of using credit scores, educational achievement and geographic factors in determining rates (a practice I've written about many times on this legal blog, calling it disgraceful and legalized discrimination against the poor and minorities), and stripped out the appropriation contained in the bill (Rep. Wittenberg correctly asserted that the only reason for the appropriation to be in the bill was to make it referendum-proof).
Of course, not all insurance companies are guilty of implementing practices in this state of ignoring valid and legitimate medical bills and insurance claims, and not all claims adjusters are horrible. Many claims adjusters are quite good – and many have become our friends over the years.
But there are way too many who are terrible and who don't pay on time, no matter how reasonable a medical bill is, because they just don't care. These claims adjusters also don't have time because they have 300 other files on their desks, or because they're financially incentivized not to pay until they absolutely must. And that's usually two years after expensive and time-consuming litigation.
This was the point L. Brooks Patterson was making early on as to why hospitals usually are forced to charge auto insurers more.
A + B doesn't get you to C if the insurance company deliberately doesn't want to pay. Or when adjusters are financially incentivized or instructed by supervisors not to pay, and when there's nothing under Michigan law to punish them when they deliberately choose to ignore bills.