Study shows 58% of teen car accidents involve distractions such as texting, cell phones and talking to passengers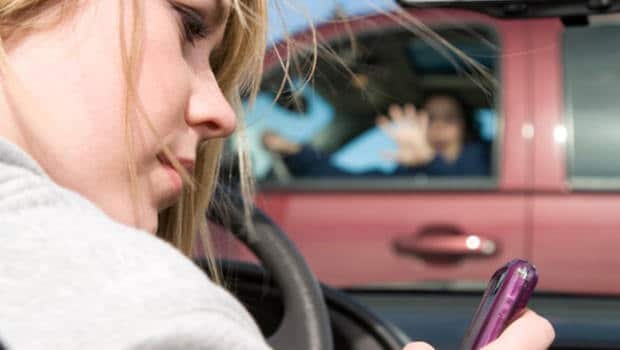 Did you know that nearly 60% of teen-driver car-crashes involve distractions such as talking on a cell phone or chatting with passengers?
These are the results of a ground-breaking study by the AAA-Foundation for Traffic Safety, "Using Naturalistic Data To Assess Teen Driver Crashes," which used in-vehicle camera systems to examine "the 6 seconds preceding" each of 1,691 car crashes involving teen drivers between the ages of 16-19 between August 2007 and July 2013.
The results of the AAA-FTS study are eye-opening and should be made known to every teen driver and parent. They should also become part of the core curriculum of all drivers education programs.
With respect to distracted driving, the study's overall findings were:
"[Teen] [d]rivers were seen engaging in some type of potentially distracting behavior leading up to 58% of all crashes examined. The two most frequently seen driver behaviors were attending to passengers (14.9%) and cell phone use (11.9%)."
Check out AAA's compelling video of what teen, distracted driving looks like in real life:
https://youtu.be/SDWmwxQ_NnY
Here's what the study discovered regarding teen-driver cell-phone-use in the six seconds before a crash:
"Cell phone use was significantly more likely in road-departure crashes than any other type of crash (34% vs 9.2%). … [Cell phone use was] [v]isible in 21% of road-departure crashes, not visible but likely in additional 13%.
Cell phone use was "[v]isible in 10% of rear-end crashes, not visible but likely in additional 8%."
"Drivers operating or looking at cell phones looked away from the forward roadway excessively – spent an average of 4.1 seconds out of final 6 seconds before the crash looking away."
"The driver exhibited no reaction at all before impact in over half of rear-end crashes involving cell phone use."
Finally, the AAA-FTS study concluded:
"Distraction due to cell phone use appears to be much more prevalent than is reflected in official government statistics derived from police reports."
By comparison, the AAA-FTS study cited "[o]fficial statistics from the National Highway Traffic Safety Administration [which] indicate that 14% of all crashes involve driver distraction, with 7% of those (1% of all crashes) involving distraction related to cell phone use."
Sources:
AAA-FTS Fact Sheet
AAA-FTS Study, ""Using Naturalistic Data To Assess Teen Driver Crashes"
Related information: