You may be one of 168,000 Michigan drivers who can work off traffic fines under new law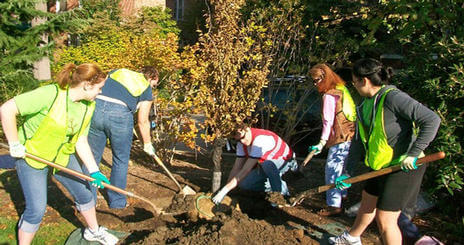 About 168,000 Michigan drivers have the chance in 2015 to work off traffic fines called "driver responsibility fees" by volunteering and performing community service.
Under a new law that took effect last week (PA 283 of 2014), drivers will have a one-year window to get out of paying extra fees for certain traffic offenses, which include:
No  proof of insurance;
No insurance;
Driving without proper license/endorsement/vehicle group designator;
Driving with expired license; and
Driving while unlicensed or license not valid.
The law requires 10 hours of community service for each qualifying offense.
The state is mailing letters to those who are eligible. You can find out more from the state of Michigan in this frequently asked questions form, which lays out signing up for community service, what community service counts and timelines.
The new law is tied to a measure that will phase out all responsibility fees over a four-year period beginning this October.
HB 5414 phases out the driver responsibility fees that are currently assessed on driving violations committed by drivers with seven or more points. The two-year fees include $200 for having seven points on a driving record (plus $100 for each additional point); $2,000 for serious offenses like drunk driving; and $1,000 for driving recklessly or with no insurance.
Driver responsibility fees were enacted in 2004 to help fill a budget hole by raising about $100 million a year. But in my own opinion – as an attorney who has seen far too many car accidents by people with driving records that have so many violations that they're longer than my arm – I also feel that driver responsibility fees serve another important, albeit secondary purpose. They deter those people who are most dangerous, and who endanger everyone on the roads with unsafe driving decisions. For instance, take a look at my blog post on the worst Michigan driving record ever.
State Treasurer Kevin Clinton told Crain's Detroit Business that the new community service component is "a win for everyone involved."