Auto accident victims with unpaid medical bills must submit to insurance company, file lawsuit within one year if medical bills go unpaid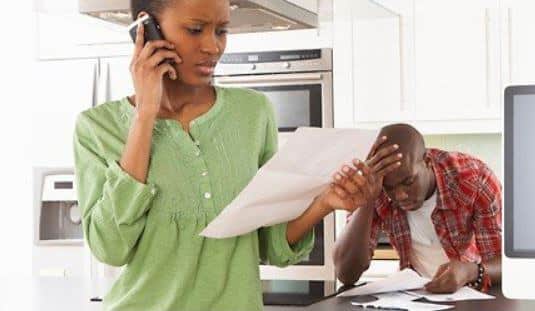 When you're injured in a car accident, your medical bills can definitely start to pile up. The good news is that under the Michigan No Fault law, your own auto No Fault insurance will cover all of your medical expenses that are related to the car crash. This will continue for as long as your injury lasts and as long as you require medical care.
But what's supposed to happen, and what often happens in real life are often two different things. Especially when it comes to insurance companies paying medical bills in Michigan, a state that does not have bad faith laws to protect auto accident victims, and does not have punitive damages laws to punish insurance companies when their actions cause great harm to the people they're supposed to protect.
So today I want to write about what happens if your car insurance company doesn't pay all of your medical bills.
First, a warning. Many insurance companies use the Delay, Deny, Defend tactic: To improve their profits, insurance companies will delay payment of claims, deny payment of valid claims, and defend their actions by forcing claimants to sue to get the medical benefits they're entitled.
So it's common for an insurance company that's responsible under No Fault to pay medical bills to avoid paying said bills, and then for the bills to go into collections.
And then people, rightfully, become very upset.
Here's what you should do:
Keep an eye on the calendar. This is the most important thing. If a bill is not paid in 30 days by your own No Fault insurance company, it is considered overdue. If it is not paid within one year from the date the service was incurred, it is forever time-barred and your insurance company will never have to pay it. That still leaves you on the hook, so make sure that these medical bills are being received, and are being paid by your claims adjuster. If they are not, and if you are approaching one year, you must hire an insurance attorney to bring a lawsuit before it is too late.
If medical bills go unpaid, you should make monthly payments, even small ones like $10 to $20, to avoid having the medical provider or billing service turn the file over to collections. If necessary, call the billing department of the medical provider and make payment arrangements. Keep track of what you're paying by keeping statements and your own written log.
No, you're not supposed to have to do this under Michigan's No Fault laws. But things don't always go as they're supposed to. As long as you keep track of your expenditures, you will be reimbursed by your No-Fault insurer, or the money you paid will be reimbursed at the time your lawsuit is resolved, in the event you had to hire an attorney to sue the insurer.
And if you get a notice from a collection agency (many medical billing departments are not exactly known for their patience, or their understanding of auto accident claims and the relationship with No Fault in this state), you should send a copy to your No-Fault insurer immediately.
You should also contact the medical provider and see if they can pull it out of collections and start a payment plan for you.
Finally, if the worst has happened and the bill is time-barred and you never hired a lawyer to bring a lawsuit within one year, you can still settle the bill in collections. Often, collection companies work on percentages of what is paid, since the doctor or hospital has likely written off the amount once it goes into collections. They will usually negotiate in your favor on the final repayment amount.