Auto insurer tries to take advantage, offering $500 car accident settlement; but six months later settles for $20,000 policy limits when Michigan Auto Law attorney is hired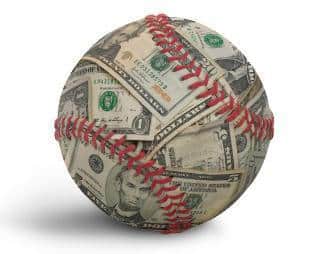 An insurance company would never try to take advantage of a vulnerable and unrepresented person who was just injured in a car accident, would they?
And an insurance company would never tell that same person that they don't need to hire an attorney, because that insurance company will do the right thing, right?
Michigan is one of those states where auto insurance companies of the person who causes a motor vehicle accident can contact an individual directly to try to settle a case. Many states, such as the state of Washington, do not allow insurance companies to do this, calling it the unauthorized practice of law. It poses major risks for the individual, such as insurance companies clearly attempting to take advantage of people, or of people losing their right to bring a lawsuit under their own uninsured and underinsured motorist coverages.
And the reality is, as self-serving as this may sound coming from me, many auto accident victims need to be represented by attorneys. Statistically, the insurance industry has found that those represented by attorneys recover nearly four times more than people who are not represented by attorneys. And if any auto insurance adjuster tries to tell you otherwise, think twice. Here's an excellent case involving Esurance ("an Allstate company") that proves why it's at least worth your while to run the facts and settlement offer by an experienced attorney who is familiar with this area of law:
Less than two weeks after a very serious car accident that was caused by an Esurance insured customer, Esurance tried to dupe the collision victim into accepting a $500 settlement offer on her injuries and pain and suffering claim.
But when Esurance learned the collision victim had hired an experienced auto accident attorney – a lawyer at Michigan Auto Law – the auto insurer abruptly reversed course.
Just how absurd and exploitative was Esurance's first low ball settlement offer?
Approximately six months after learning the crash victim had retained Michigan Auto Law, Esurance settled our client's claim for $20,000 – which was the entire insurance policy limits of the at-fault driver's (the driver who caused the car accident) bodily injury liability policy with Esurance.
A settlement offer of $500 became a policy limits settlement. It would be difficult to make a stronger case for why unrepresented auto accident victims need attorneys than the one Esurance made trying to take advantage of our client.
This fiasco is also a perfect example of why Michigan should follow the lead of many other states and outlaw this outrageous and exploitative behavior by auto insurance companies as the crime of "unauthorized practice of law."
Below I'm sharing more details about our case.
Low-ball settlement offer made June 10, 2013
On June 10, 2013, less than two weeks after our client was seriously injured in a May 31, 2013, collision, Esurance made an unsolicited offer to "settle" all of our client's claims for the low-ball amount of $500 – even though Esurance's insured's liability coverage provided at least $20,000 in coverage.
In the "Release Of All Claims" that accompanied Esurance's proposed settlement check (dated June 10, 2013), the auto insurer indicated that, in return for its paltry $500 settlement, it wanted our to client to:
"[R]elease, acquit and fully discharge [Esurance's insureds] … from any and all claims, actions, causes of action, demands, rights, damages, costs, loss of service, expenses and compensation whatsoever, which [exist or] … may hereafter accrue on account of or in any way growing out of any and all know and unknown, foreseen and unforeseen bodily and personal injuries and the consequence thereof resulting or to result from the accident, casualty, or event which occurred on or about the 31st day of May, 2013 …"
Low-ball settlement offer … withdrawn
Esurance promptly back pedaled its way out of its absurd and exploitative low-ball settlement offer once it learned the crash victim was being represented by an attorney from Michigan Auto Law.
The case settled for the full insurance policy limits six months later.
Related information:
E-surance receives below-average rating by J.D. Power & Associates