Legal tips on what to do, when to notify the police, and on exchanging driver information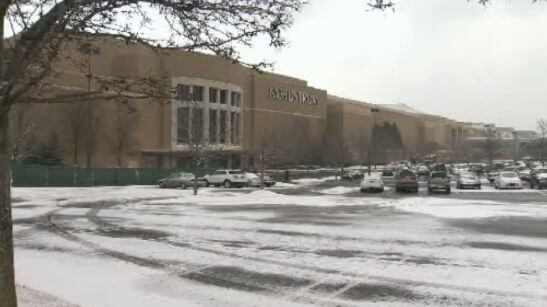 This is the time of year when I start getting more calls from people who are involved in fender-benders and minor car accidents while backing out of parking spaces at shopping malls in the Metro Detroit area, like the Somerset Collection mall in Troy.
Fortunately, most of these minor car crashes do not involve injuries. But let's face it, holiday  shopping and this time of year in general is hectic enough as it is. Throw in a parking lot fender bender and "hectic" quickly turns into "huge hassle."
There's a lot of misinformation out there about car accidents at malls and on private property. Many lawyers also get this wrong. People don't know if they can report car accidents at malls and on private property, or if the police will even respond if they're called. And does the answer change if someone is really injured, or if there's a substantial amount of vehicle damage?
To get the right answers to these questions, Michigan Auto Law reached out to Sergeant Nathan Gobler of the Troy Police Department Directed Patrol Unit. Here's what Sergeant Gobler told us via e-mail.
Q. Will the Troy Police Department respond to the scene of a private property parking car accident?
"The Troy Police Department does not typically dispatch officers to the scene of minor property damage crashes that occur on private property. However, if there is an injury or one or more of the vehicles is not drivable, an officer will be sent to the scene to complete a report.  Our dispatch center also will send ambulances or wreckers if they are requested."
Q. What information, if any, must drivers involved in private property parking lot car accident exchange with one another?
"If an individual finds themselves involved in a traffic crash on private property but there are not injuries and the vehicles are drivable, they are encouraged to exchange information with the other driver. The information exchanged with the other driver should include:
Date, time, and location of the crash.
Driver's name
Driver's license number
Address
Phone number
Vehicle make, model, and license plate number
Insurance company and policy number
Any witness information."
Q. What if a private property parking lot car accident results in substantial vehicle damage?
"Both drivers will need to respond to the front report desk at the Troy Police Department. The drivers do not have to respond immediately but must report the accident to police within 14 days of the incident. The desk attendants at the police department will complete the crash report after speaking with both parties involved."

Q. When must the police be notified about a private property parking lot accident?
In short, the police must be notified when a car accident results in personal injury or death and/or vehicle damage totaling $1,000 or more.
The specifics of this rule are laid out in MCL 257.622 of the Michigan Motor Vehicle Code,  which provides:
"The driver of a motor vehicle involved in an accident that injures or kills any person, or that damages property to an apparent extent totaling $1,000.00 or more, shall immediately report that accident at the nearest or most convenient police station, or to the nearest or most convenient police officer."
Section 5.6(1) of the Traffic Chapter in the City of Troy Code sets forth a similar rule.
Q. Are there any forms that can or should be filled out by drivers involved in private property parking lot accident?
The Troy Police Department's "How do I make a police report" page gives people who have been involved in a "private property traffic crash" the option of submitting an online incident report.
It also provides a "Driver Witness Statement Form," a "Witness Statement Form" and a "Traffic Accident Information Form" – which Sgt. Gobler "encourage[s] all drivers to have … in their vehicle in case a crash occurs."
Related information:
Troy car accident resource center