Michigan Auto Law's Annual Thanksgiving Charity Wager on the Lions v. Bears game
All of our attorneys and team here would like to wish you a very Happy Thanksgiving holiday. While this is a wonderful time of the year, it can also be very dangerous – and not just to your waistlines.  There are more drunk drivers out on the night before Thanksgiving than any other night of the year.
Take a look back at some of our past Thanksgiving safety blogs, and drive safe.
17 tips to prevent car accidents on Thanksgiving weekend
List of designated drivers and taxi numbers for Thanksgiving
Avoiding accidents on Thanksgiving weekend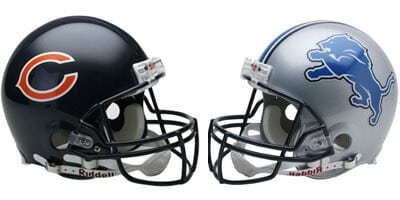 Also, in the spirit of a little Thanksgiving Day football, my friend and Chicago attorney Ken Levinson and I are making a wager on the Bears/Lions game in which the loser donates to other's charity of choice.  Given the home field advantage and the fact that "Da Bears" appear weak  this year, I'm betting Ken will be donating to my charity of choice, Forgotten Harvest.
If the Lions lose, I will be donating to Kids in Danger for Ken.