As ride-sharing, app-based service enters more Michigan markets, Uber boasts $1 million liability, No Fault and property damage coverages. But what do these new insurance coverages really mean for passengers?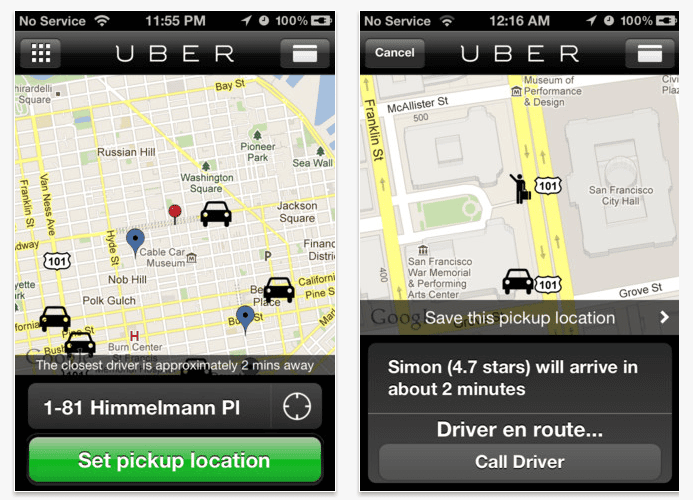 As Uber comes to Grand Rapids, the Lansing area, Kalamazoo and Flint, the ride-sharing app-based service boasts that its insurance coverage for passengers, third-parties and drivers is "uber" safe. I'm a big fan of Uber, and I use the service frequently when I have to travel to different cities for work.
But "uber safe" these new insurance coverages are not.
In this blog series, I will first explain what the new insurance coverage is, and then look at what I see as some of the holes and problems with Uber's new insurance program – and particularly with its "gap coverage." What Uber will (and will not) pay for raises some particularly interesting liability and No Fault issues here in Michigan – for people who are injured by an Uber driver when that driver is looking for a new ride.
Uber arranges rides for people using cell phone app technology which connects riders with drivers. Although the nature of the service is taxi-like, the drivers use their own vehicles to pick up and transport Uber-arranged fares.
Uber spokesperson Lauren Altmin told MLive's Emily Lawler in a recent article that Uber provides the following insurance coverage "while a ride is in progress" in Michigan:
Uber "maintains commercial auto insurance on behalf of partner drivers that provides for Michigan No-Fault coverages including Michigan Personal Injury Protection and $1MM of Michigan Property Protection Insurance."

* * *

"This is in addition to the $1 million per incident coverage for third-party liability and other coverages available in all states where ridesharing is offered …"
MLive's Lawler explained there are "three stages" to Uber's coverage:
Off-duty: "The drivers aren't insured through Uber when they're off duty …" (i.e., the Uber app is off or not on)
On-duty/Looking For Riders: When Uber drivers "are on duty looking for riders they're covered with $100,000 in injury insurance if their regular insurer denies the claim." (On-duty means the Uber app is on or open)
On-duty/Transporting Passenger(s): "[O]nce a driver has accepted a customer, they are covered with $1 million in third-party liability and $1 million in uninsured/underinsured motorist bodily injury coverage, which would cover occupants of the rideshare vehicle if another motorist caused an accident and did not have adequate insurance."
Tomorrow, I'll discuss in greater detail Uber's second-stage coverage, which Uber also refers to as "insurance gap" coverage.

Related information: