Will the Michigan Supreme Court ignore 150 years of jurisprudence?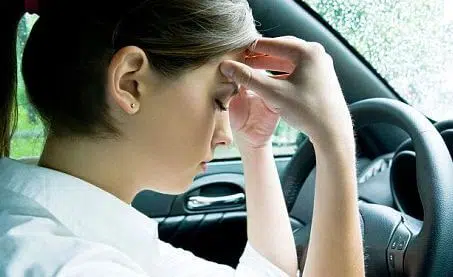 On October 8, 2014, the Michigan Supreme Court heard oral argument in two cases, Hannay v. Michigan Department of Transportation (disclosure: Hannay is our case, and resulted in a $1.4 million dollar verdict for our client, see below) and  Hunter v. Sisco, where the central issue is whether traumatic brain injuries, emotional distress and pain and suffering are "bodily" injuries for purposes of the "motor vehicle" exception to governmental immunity.
The issue is important enough for the state's high court to get involved because if brain injuries and pain and suffering are considered "bodily" injuries, then liability can be imposed on governmental entities, such as police and buses, when they cause motor vehicle accidents.
This issue is significant for all people who are hurt in auto accidents.  It  also holds particular significance for our own client, Heather Hannay. Heather was the auto accident victim in Hannay v. Michigan Department of Transportation, and she was represented by Michigan Auto Law at trial, where she received a verdict of $1.4 million for her injuries.
To read more, please check out Michigan Auto Law's blog post, "Michigan injury lawyers get $1.4 million verdict for Ingham County car accident victim."
Although some judges have drawn a distinction between brain injuries and pain and suffering and so-called "bodily" injuries, at least one trial judge has – in my opinion – correctly assessed the situation when ruling:
"[B]odily injury is anything that results from an injury, whether it's psychological or otherwise." (See Michigan Auto Law's blog post where we discuss the case, Conley v. Charter Township of Brownstown)
It defies common sense, principles of fairness and almost 150 years of Michigan jurisprudence that has used "bodily injury" interchangeably with "personal injury" to hold otherwise.
The science of mind and body
But one argument that was missed in the oral arguments is that it also defies the science. Brain injuries and serous emotional injuries and pain and suffering are incapable of being separable from "bodily" injuries, you see.
The most troubling thing about the "bodily injury" issue before the Michigan Supreme Court in Hannay and Hunter is that the defense arguments are also making the most basic of mistakes on the underlying medicine and the science.
Countless peer-reviewed, published medical journal articles have all demonstrated that there's a clear link between a serious physical injury, and the pain, stress and emotional and psychological injuries that flow from them.
Dr. Sean Mackey, a researcher at the preeminent Stanford University's Pain Management Center,  made precisely this point to Time magazine:
"With chronic pain however, the alarm continues to shriek uselessly long after the physical danger has passed. Somewhere along the line – maybe near the initial injury, maybe in the spinal cord or brain – the alarm system has broken down. What researchers have only recently come to understand is that prolonged exposure to this screaming siren actually does its own damage. Pain causes a fundamental rewiring of the nervous system."
Similarly, in his journal article entitled "Psychological, Neuropsychological, and Medical Considerations in Assessment and Management of Pain," which was published in the Journal of Head Trauma and Rehabilitation, Dr. Nathan Zasler concluded there's a clearly understood mind-body connection: What happens to the body clearly effects the mind.
Everyone intuitively already knows this. Even auto workers do yoga these days. Everybody understands that the mind effects the body. But we now also know that the body effects the mind as well.
Everyone gets this – except, apparently, the governmental entities in Hannay and Hunter, who don't want to be held liable for damage caused by their negligent-driving employees.
To read more, please check out Michigan Auto Law's blog post, "Why Hunter v. Sisco is wrong: Court to decide what qualifies as "bodily injury" under Motor Vehicle Exception to Governmental Immunity."
Hannay v. MDOT
Ms. Hannay was seriously injured – and her life was turned upside down – when her car was negligently struck by a Michigan Department of Transportation salt truck that had failed to stop at a stop sign.
The $1.4 million damage verdict that Michigan Auto Law attorneys helped Ms. Hannay secure included compensation for her injuries and her pain and suffering.
On appeal, the Michigan Court of Appeals upheld Ms. Hannay's damage award.
On October 8, 2014, the Michigan Supreme Court heard oral argument in Ms. Hannay's case and in the related Hunter v. Sisco case.
The $1.4 million verdict for Ms. Hannay was the top-reported truck accident trial verdict in Michigan in 2011, according to Michigan Lawyers Weekly.