Secura insurance company loses appeal on $2.55 million verdict for Macomb County man's family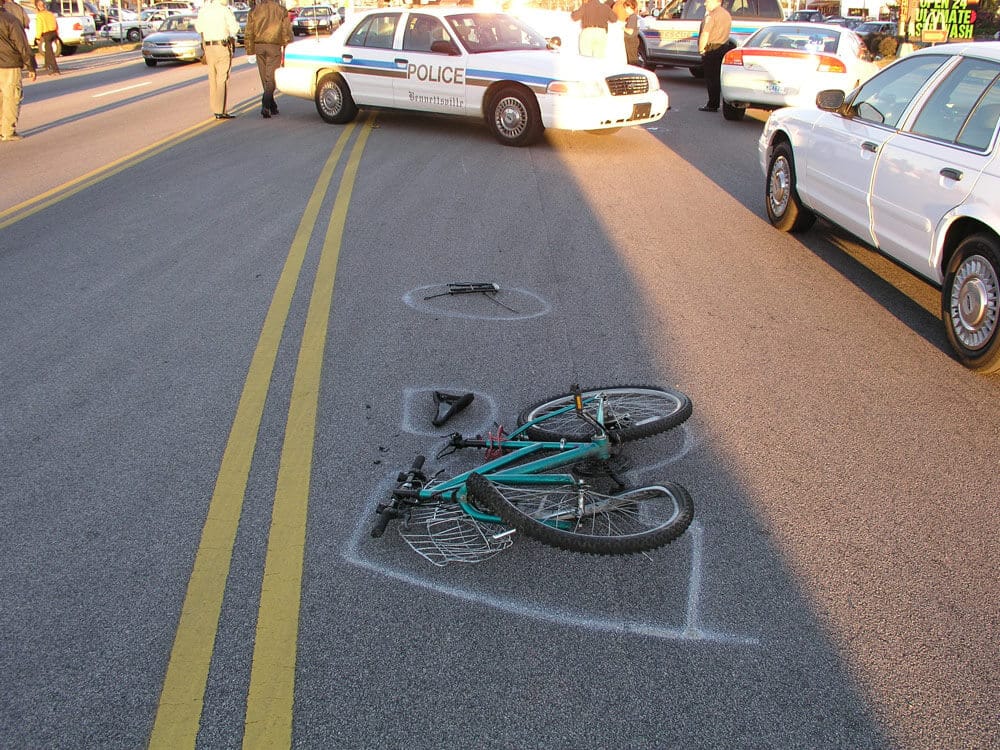 In late November of 2012, the family of MichaeI Shekoski received a $2.55 million wrongful death truck accident verdict.  Michael was run over and tragically killed by a truck  as he was attempting to legally cross a street in Shelby Township on his bicycle.
The defendants, Allied Excavation and Secura Insurance, initially refused to accept any responsibility for Michael's wrongful death. Later, the insurance company told me an 83 year old's life is only worth  $250,000. That was their final  pre-trial offer.
I was so appalled, I tried the case on principle. The jury, fortunately, thought otherwise and returned the $2.55 million verdict for Mr. Secura's suffering and loss of life.
Yet Secura Insurance company is still having trouble with re-evaluating how it values human life. The defense appealed this verdict for Mr. Shekoski's family.
Again, fortunately, justice  has prevailed. The Michigan Court of Appeals affirmed the Shekoski verdict on all issues.
The case was notable because the defense based its appeal on the admission at trial of direct negligence claims, in this case the negligent supervision and negligent entrustment by Allied to an unfit truck driver with multiple safety violations on his driving record. This is a critical public safety issue for every Michigan citizen, because if the Court of Appeals had overturned the law on this issue, it would mean smart defense attorneys could whitewash specific acts of negligence by making blanket admissions of vicarious liability.
In other words, the Shekoski appellate opinion will stop trucking companies from sweeping evidence under the rug, whether that be hiring unfit and unsafe drivers, or not maintaining brakes or having no supervision. The most unsafe trucking companies could do business as usual (until they kill someone) and then just admit vicarious liability and keep all evidence of how unsafe they are out of court. The public policy of allowing this would be terrible for the people of Michigan.
And the Court of Appeals agreed, stating:
"The trial court properly allowed plaintiff to pursue a negligent entrustment claim in this fatal truck-bicycle collision case even though the vehicle owner admitted vicarious liability under the owner liability statute."
You can read the full opinion here. I was also interviewed by Jameson Cook of The Macomb Daily on the case, and the importance of holding trucking companies accountable when they're negligent and kill innocent people, "Appeals court upholds $2.5 million verdict in Shelby Township fatal accident." 
Why the Shekoski appeal is important for truck accident victims
This case is an extremely important decision. It reaffirms the law in Michigan that an attorney can bring a direct negligence claim and a claim for vicarious liability. It's important because it stops dangerous motor carriers from sweeping dangerous bad acts and violations of important safety rules under the rug and away from juries.
The Shekoski appeal stops companies like Allied that endanger the public by hiring unsafe drivers like Michael Bindig from hiding these acts of direct negligence as a trial tactic to escape responsibility by admitting vicarious liability for their driver.
It reaffirms the law in Michigan, dating back from 1960:
Michigan, and many other states, recognizes respondeat superior and evidence of direct company negligence as two distinct areas of liability.
In Michigan, direct negligence can be alleged, and evidence of direct negligence can be admitted at trial, regardless of the truck company's admitting respondeat superior for the negligent act of the truck driver. This is the current state of the law in Michigan and many other states. See Elliott v. A.J. Smith Contracting Co., 358 Mich. 398, 100 N.W.2d 257 (1960).
The well settled law in Michigan, that court of appeals followed in allowing both a negligence and vicarious liability claim is based upon a compelling public policy reason – protecting the public.
And what about the public policy implications of this case, as I wrote above? Michigan has long recognized:
Deaths on the highway are "one of [Michigan's] most pressing social problems…" Elliott v. A.J. Smith Contracting Co., 358 Mich. 398, 409, 100 N.W.2d 257 (1960)  (emphasis added).

In another decision, the court began its opinion noting that resolution of the issue was necessary to "bring a measure of overdue aid, not only to an understandably perplexed profession but also to Michigan's beset and dismally failing effort to prevent traffic carnage."  Perin v. Peuler, 373 Mich. 531, 535, 130 N.W.2d 4 (1964) overruled on other grounds by McDougall v. Schanz, 461 Mich. 15, 597 N.W.2d 148 (1999) (emphasis added)..  Given the death and destruction caused by dangerous trucking companies that are on the roads today, it violates public policy to allow these companies to successfully escape full responsibility by allowing them to admit respondeat superior as a trial tactic, and thus successfully hide evidence of horrifying neglect from juries.  To hold a trucking company fully accountable serves a compelling public interest in protecting the public.
This was the only correct result.
Finally, this was the only result that the law allowed, since the Defendant also brought a comparative negligence claim against Mr. Shekoski. As the (Republican) Legislature abolished joint and several liability, if a defense attorney alleges comparative negligence, then all evidence of negligence must be apportioned by a jury. Dismissing a direct negligence claim against a trucking company makes no sense in any comparative fault state such as Michigan when a jury is being asked to weigh and apportion fault among all parties, including the plaintiff.  If a defendant is raising a comparative fault defense, then fault must be compared with all defendants, including the employer and driver, the plaintiff, and any third-party defendants. MCL § 600.6304(1)(b). All negligence, including negligence of the trucking company, must be considered.
Otherwise, there can be no comparative fault!
Permitting a trucking company to immunize itself from a direct negligence claim where the same Defendant is raising a comparative fault defense violates the rights of all other party litigants, including the plaintiff and the defendant truck driver, who now must improperly absorb any percentage of fault that would have been assigned to the truck company's negligence. In comparative fault jurisdictions, a jury must always assign 100% of fault.
The defendant can't have the best of both worlds. It can't claim comparative fault, and then also claim it is immune from the jury considering its own acts of negligence. Once it claims comparative fault, then all acts of negligence, by all parties, must be considered by statute.
The bigger picture
As attorneys, we have the power to help stop this. We have the power to prevent hundreds of (completely preventable) truck accident deaths in Michigan. But it requires attorneys to spend the time in legal discovery and investigation into why these crashes are occurring.
And that requires a commitment to learning the rules motor carriers and truckers must follow. Lawyers have made a tremendous difference in making our  society more safe, regarding everything from flammable pajamas to exploding fuel tanks.
And we can make a difference with making the trucks on our roads more safe.
It begins with the attorneys who take on these cases making a commitment to learning the rules that regulations that motor carriers must follow, so we can bring direct negligence claims into the courtroom. Again, this would halt unsafe trucking companies that kill and injure people in Michigan from sweeping evidence under the rug as a way to avoid taking full responsibility for their actions.