Angoff insurance study shows MCCA assessments 15% to 26% 'higher than necessary.' Read why  transparency could end overcharging and reduce auto insurance prices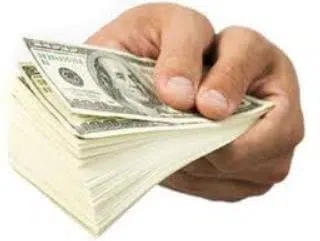 For consumers who want lower car insurance prices.
For all those politicians on both sides of the aisle who claim they are in favor of greater transparency in government and against fraud and waste.
For everyone who believes our No Fault law can still provide the best medical care and legal protections in the nation for auto accident victims, while at the same time reducing the cost of insurance.
There's a very good reason – for almost everyone – why we should all support greater transparency for the Michigan Catastrophic Claims Association (MCCA).
For starters, it could save consumers money on their car insurance bills by stopping the MCCA from charging annual, per-vehicle assessments that are 15% to 26% "higher than necessary."
The MCCA is a private, nonprofit association made up of a five-person board (comprised from the insurance industry, talk about the fox guarding the proverbial hen house) who manage the MCCA fund that compensates auto insurance companies when a No-Fault claim exceeds $530,000. Everyone in Michigan pays into an MCCA assessment, which is a part of our No Fault insurance premium.
But there is very little transparency at the MCCA. And there is almost no transparency into how the MCCA makes its rate- or assessment-calculation process. Attorneys, including myself who litigate catastrophic first-party No Fault lawsuits, have been trying to gain access to this information for years, to no avail.
And with the release of a recent study by insurance expert and former Missouri Insurance Commissioner Jay Angoff showing that the MCCA's assessments have "consistently been excessive," the compelling reasons as to why this information must be available to lawmakers and the public is bound to get more heated – and for very good reason.
In his July 2014 study, "An Analysis of Profitability and Pricing In the Michigan Auto Insurance Market," Angoff determined:
"[T]he annual per-car surcharge assessed by the MCCA and paid by policyholders has been approximately 15% higher than necessary over the long run. A reduction in these surcharges would reduce auto insurance premiums."
Angoff also noted "the Annual Statement filed by the MCCA contains data indicating that the per-car surcharge assessed by the MCCA each year has consistently been excessive."
MCCA assessments affect the auto insurance prices paid by consumers in the follow way:
Again, the MCCA charges a per-vehicle assessment (sometimes called a "premium" or "surcharge") to all of the auto insurance companies licensed to do business in Michigan and uses the monies raised from the assessment to pay for the No Fault medical benefits for catastrophically injured Michigan auto accident victims. A "catastrophic" claim is one whose medical costs exceed $530,000.
Michigan auto insurance companies pass along the cost of assessment to consumers in the form of higher auto insurance rates.
MCCA assessments 26% 'higher than necessary' in recent years
Angoff concluded that the MCCA's assessments have been 15% "higher than necessary over the long run."
But between the years of 2004 and 2012, the MCCA's assessments were, on average, 26% "higher than necessary."
Below is data from Angoff 's study showing that MCCA assessments were "too high" and "inflated" in the following years and by the following percentages:
Year, % that MCCA assessment was "higher than necessary"
2004, 17%
2005, 43%
2006, 25%
2007, 31%
2008, 32%
2009, 25%
2010, 20%
2011, 34%
2012, 11%
To rectify the problem of the MCCA charging assessments that were 15% to 26% "higher than necessary," Angoff recommended that the MCCA be required to "make public the assumptions, estimates and projections on which its rates [i.e., its annual per-vehicle assessments] are based."
Significantly, he also suggested that the Legislature "give the Director [of the Michigan Department of Insurance and Financial Services] the authority to":
"[D]isapprove excessive MCCA assessments to the extent that they are based on unreasonable or unjustifiable assumptions, which could reduce no-fault rates."
The 2014 study isn't the first time that the former Missouri Insurance Commissioner has analyzed the "profitability" of selling auto insurance in Michigan. In an earlier study, Angoff described Michigan's auto insurance industry as "highly profitable." To read more about his earlier study, take a look at our blog post, "Michigan auto insurance industry "highly profitable," according to former insurance commissioner."