Answer: State Farm! Michigan's other large auto insurance companies also saw huge revenue gains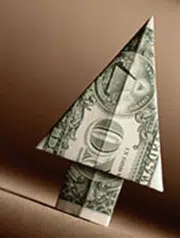 You would have thought the way the insurance industry was lobbying to change our Michigan No Fault law in the last two years – and slash protections for the most catastrophically injured from automobile accidents – that reducing No Fault PIP benefits was a vital measure that must be undertaken to keep these auto insurers financially solvent.
This now serves as a perfect example of why people shouldn't believe the hype.
Michigan's auto insurance industry, through its trade organizations and lobbyists and some (mostly Republican) politicians, make a lot of noise about how hard it is for them to make money in Michigan.
We have heard about how the auto insurance marketplace isn't competitive to other states because of our No Fault law, and how the only answer to the auto insurance companies' financial woes is to dismantle (their word of choice is "reform") Michigan's No Fault auto insurance system.
But when the facts (and profits) come out, they cast the insurance companies' assertions  in a whole new light.  Picture Pinocchio telling a lie, for example.
Recently, the Michigan Department of Financial and Insurance Services released its annual data showing just how much money Michigan auto insurance companies are collecting in auto insurance premiums.
Quite contrary to claims of near ruin, it turns out that Michigan's auto insurance companies are doing quite well, thank you very much.
Top of the list, as always, is State Farm Mutual Automobile Insurance Company.
In 2013, the insurer's auto-insurance-premium revenues increased by more than $161 million over 2012 levels. As a result, State Farm's total take for 2013 was well over a billion dollars: $1,385,322,336 to be exact.
Although no other insurer's auto-insurance-premium revenues jumped as much as State Farm's did, it's clear from the chart below that State Farm wasn't the only one of Michigan's largest auto insurance companies that saw huge gains from 2012 to 2013:
(Source: See "Automobile" in the "Insurance Company Complaint Ratios" section of DIFS's "Complaint Stats and Ratios" website page)
Related information:
The Attorneys Guide to the Best and Worst Auto Insurance Companies
Increasing profits at the expense of drivers: State Farm, Allstate and the McKinsey report