New criteria for PTSD means more awareness for auto accident victims who have this often disabling medical condition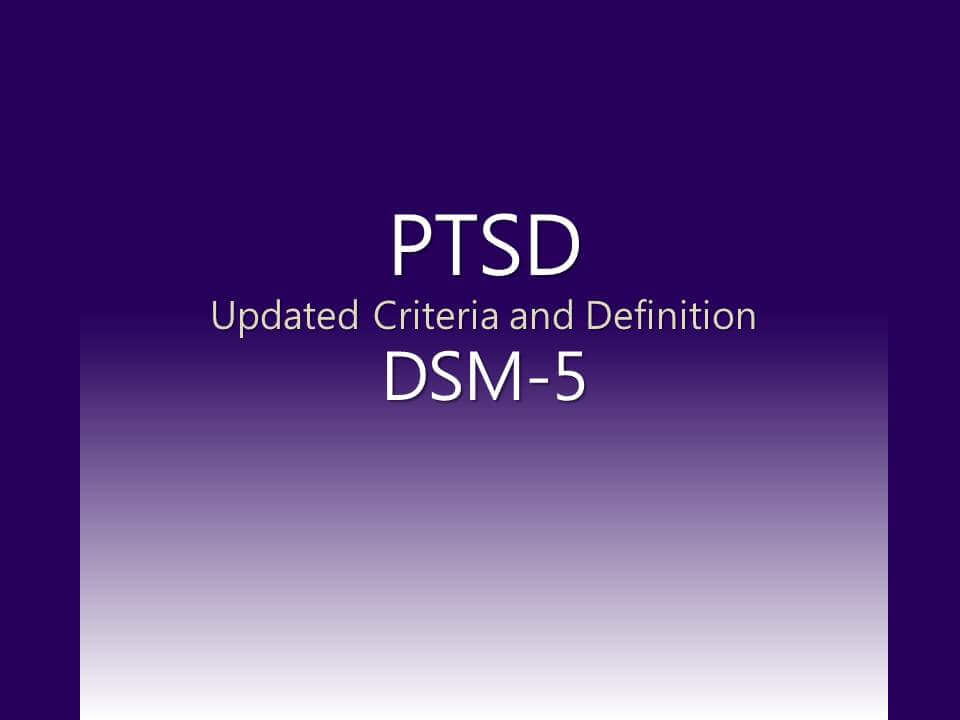 Many auto accident victims develop post traumatic stress disorder (PTSD), especially after sustaining serious injuries, or witnessing others being injured or killed in a serious crash.
Yet when I began my legal career, it was common for the defense IME doctors that defense lawyers and insurance companies routinely hire to deny that anyone could get PTSD from a car accident. The second most common (and extremely insensitive) defense I would hear from insurance defense attorneys was to  say that if only my client were more tough, he or she could just "get over it."
In other words, PTSD was something that you could just wish away.
Nowadays, that defense is becoming less common, in large part because the understanding of PTSD has grown.
Sadly, it has taken two long-standing wars and thousands of veterans for defense lawyers,  insurance company claims adjusters, and yes, even our juries, to become more aware of  PTSD.
PTSD is not something you can simply wish away. It is often a disabling medical condition. It  requires much understanding and patience when dealing with any victim who suffers from disabling PTSD.
What is the new PTSD medical definition?
PTSD is a life-disrupting anxiety disorder that's triggered by experiencing or witnessing a traumatic event that causes intense fear, helplessness or horror, according to the Mayo Clinic.
Now, The Journal of the American Academy of Psychiatry and the Law has published new criteria and defintions of PTSD in its Diagnostic and Statistical Manual of Mental Disorders, Fifth Edition (DSM-5). It includes specific elaborations of the gatekeeper criteria, a new category of stressor, an expansion in the number of symptoms, addition of a new subtype of PTSD, and an enlarged text discussion that breaks new ground in defining the criteria.
The first and most notable change for lawyers and accident victims is the expansion of the definition of qualifying events for PTSD, meaning there are more events that qualify a person for the disorder. That also means less and less chance for unscrupulous IME (insurance medical exam) doctors to deny its existence from a car accident.
The table below is instructive in describing how the DSM V has expanded the definition of PTSD:
These are all positive developments that acknowledge the real-life impact of PTSD,  and the difficulties people with PTSD must face nearly every day. This expanded understanding of the medical definition hopefully will  bring more public awareness and acceptance among the public and our courts of what PTSD means and what it's like for people who live with it.
Car accidents involving PTSD claims and injuries in Michigan
As I wrote above, this new definition is also important for lawyers helping car accident victims with PTSD. Lawyers representing people with PTSD often face challenges in the courtroom, as PTSD symptoms are difficult for juries to relate to and understand.
But these challenges are far worse in Michigan. Michigan has an automobile accident threshold law that requires auto accident victims to suffer a "serious impairment of body function." This legal definition has resulted in the dismissal of cases of people who suffer from PTSD. I've written on this, and I was quoted in the Michigan Lawyers Weekly newspaper on what injury attorneys must now do to help people who have developed PTSD from car accidents.
For instance, in the recent case outlined by Lawyers Weekly, a woman who watched her husband die in her arms after a car accident, and who suffered from disabling post traumatic stress disorder as a result, was turned away from our courts. She received nothing. There was no compensation for her serious emotional injuries – because the court didn't recognize PTSD as an objectively manifested injury according to our auto tort law.
Note that PTSD can be objectively manifested. Here's how: PTSD has been shown  to shrink the hippocampus area in the brain.  A PET scan can sometimes show that the PTSD is in fact objectively  manifested. Neuropsychological testing has also been found to be valid and reliable testing, and that also may have qualified the injury under the objective manifestation requirement.
Lawyers in Michigan representing car accident victims who have suffered PTSD would be well advised to look into diagnostic tests such as PET scans. Otherwise, the result will likely be a dismissal of the entire case.
Related information:
Auto accident victim's PTSD not a serious impairment of body function, court rules