The link between low pay, safety violations and preventable truck accident crashes is clear, but continues to be ignored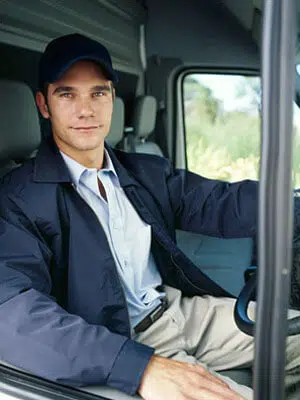 Everything you need to know can be encapsulated in just one sentence: There's a  shortage of qualified truck drivers, yet truckers' wages were 6% lower than in the previous decade.
I commend what  Neil Irwin, author of The New York Times' The Upshot, said about the puzzling disconnect between the growing shortage of American truckers and the trucking industry's stubborn insistence on steadily decreasing truckers' wages:
"It takes a peculiar form of logic to cut pay steadily and then be shocked that fewer people want to do the job."
As an attorney with a large truck accident legal practice, I've seen first-hand the link between underpaid, overworked and poorly treated truck drivers and preventable truck crashes. While the initial impulse is to focus on the driver (which is a mistake that many lawyers make) the real focus should be on what's behind this. That is, the many  trucking companies out there that pressure and intimidate their own drivers to break traffic safety laws and federal and state regulations so they can make more money.  Safety gets sacrificed. And truck drivers, who have a tough life driving these rolling sweatshops, pay the price.
Mr. Irwin made this observation in his  article, "The Trucking Industry Needs More Drivers. Maybe It Needs to Pay More," where he also documented these two important facts:
"Even as trucking companies and their trade association bemoan the driver shortage, truckers — or as the Bureau of Labor Statistics calls them, heavy and tractor-trailer truck drivers — were paid 6 percent less, on average, in 2013 than a decade earlier, adjusted for inflation."

"The American Trucking Associations has estimated that there was a shortage of 30,000 qualified drivers earlier this year, a number on track to rise to 200,000 over the next decade. Trucking companies are turning down business for want of workers."
The "takeaway" message from these facts is shocking, but not all that surprising for trucking companies and the lawyers like myself who deal with the effects of these hiring and pay decisions. It is exacerbated by truck companies and safety directors who regularly pressure commercial truck drivers into breaking laws.
They'd rather lose money by turning down business than pay "meaningful wage increases" to attract the experienced truckers they need to grow their businesses and, of course, their bottom lines.
Related information:
What does the national truck driver shortage mean for Michigan?