"The new CSA regulations have turned trucks & trucking companies into rolling ATM machines…"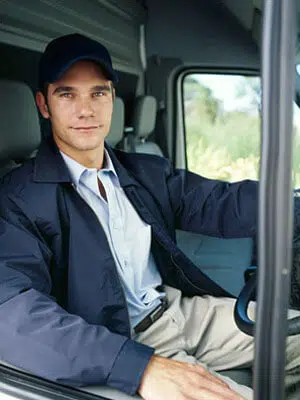 Dan Kemp is an experienced trucker from Westland, Michigan. I don't know Dan personally, but he wrote to me and it's clear he's one of the majority of truckers who cares about safety. I've written about Dan's insight before, as he's an active reader and a welcome participant on our Michigan Auto Law trucking blogs and social media posts.
Today, I'd like to share Dan's thoughtful response via Facebook to a blog post I wrote about truck rollover accidents in the wake of a deadly Detroit truck rollover wreck that killed three people:
Dan wrote:
"Unfortunately its gonna get a lot worse before it gets better with all the inexperienced drivers we have on our roads. As drivers pay decreases &/or stays stagnant, many experienced drivers are quitting & are being replaced with inexperienced drivers. Many of our truck drivers don't have the experience to be on the roads, class rooms & simulators are not the same as all season/all terrain driving. 4-Wheelers need to pay EXTRA attention when driving around semi's, stay out of blind spots & stop thinking these trucks can stop quickly or maneuver like Porsches.

People would be shocked if they knew how many drivers we have on our roads who don't speak or understand English. Even though it's a D.O.T. regulation to read & speak English fluently, there's ways around it.

The new CSA regulations has turned trucks & trucking companies into rolling ATM machines & are pushing many experienced drivers outta business & forcing companies to replace them with inexperienced drivers. The new CSA regulations which were supposed to make our roads safer & force companies to maintain equipment unfortunately have done just the opposite.

I know personally of a driver pulling doubles & the light cord came unhooked from the back pup when the light cord latch spring broke causing his back pup lights to go out. As the driver was pulling into a rest area to fix the problem, a DOT officer followed him in the rest area.

This driver was driving his company 3 million mile safe driving tractor (no accidents, no violations for 3 million miles) the officer had an attitude towards truck drivers & wrote the driver up a violation for every light out on the pup. Instead of the officer helping the driver or praising the driver for noticing he had a problem, the officer wrote him up for 14 lights out & a careless driving violation. This 1 incident was a 200 point or more CSA violation, this 30+ year SAFE driver is now unemployable to trucking companies until these points expire. This 30+ years SAFE driver retired after this & was replaced with a truck driving graduate with 0 points on his CSA record.

Now who do you think is the safer driver? & there's many of these horror stories out there.

How safe do you REALLY think you are driving around these semi's? I have over 30 years driving experience & I can tell you honestly, it scares the hell outta me to be around these semi trucks today."
Dan previously commented on the perils of overloaded trucks and on how the trucking industry could be held accountable for forcing truckers to break the law and overload their trucks.
Thanks  Dan, for your valuable contributions and insight. As an attorney who has dealt with many "chameleon carriers" and "grasshopper" truckers who hop to new states after they've caused too many accidents or amassed too many violations, I  agree that trucking companies that choose to save a few dollars by putting inexperienced truckers behind the wheel is extremely dangerous for all of us.