What do you do with your vehicle at the car accident scene after a fender-bender – for your safety and according to Michigan law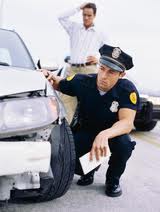 Being involved in a car accident is a scary experience for anyone. Frequently, flustered drivers who just got involved in a fender-bender find themselves asking, "Should I move my car or leave it where it is?"
"Should I move it or should I wait until the police arrive at the accident scene?"
Sounds like a simple question. But, of course, it depends. There really is not a simple, straightforward answer to this common question of what to do with your car at the scene after you've been involved in a wreck.
Here's the skinny: Whether a motorist who has been involved in a Michigan car crash can or should move her motor vehicle out of the way of traffic and, say, onto the roadway's shoulder depends on the following three factors:
Whether you are able to move the car.  If you aren't able to safely move your car without causing further harm or injury to yourself or others, then stay put.
Whether the car involved in the accident can be moved safely.
Whether the car is functional enough to be moved.
Based on those factors, below are the rules that motorists should keep in mind in the unfortunate event they find themselves involved in a car crash.  I'm citing to Michigan law here, but most states have similar laws to Michigan when it comes to this common situation of what to do after a car accident.
First, a driver should "stay put," i.e., leave her or his vehicle at the crash scene, when:
The driver of a vehicle "involved in an accident" should not "remove the vehicle from the main traveled portion of the roadway …" if the driver "knows or reasonably should know that serious impairment of a bodily function or death has resulted from the accident …" (MCL 257.618a)
Second, a driver must "move" her vehicle out of traffic and away from the crash scene when:
If  the accident didn't result in serious impairment of a bodily function or death, then "[t]he driver of a vehicle "involved in an accident … shall remove the vehicle from the main traveled portion of the roadway into a safe refuge on the shoulder, emergency lane, or median or to a place otherwise removed from the roadway …" (MCL 257.618a(1))
However, removal of a vehicle from a crash scene still depends on the existence of both of the following circumstances:
"Moving the motor vehicle may be done safely."
"The motor vehicle is capable of being normally and safely operated and can be operated under its own power in its customary manner without further damage or hazard to the traffic elements or to the roadway." (MCL 257.618a(1)(a),(b))
Significantly, Michigan law also provides that a person who removes her vehicle from the crash scene "before the arrival of the police" is not presumed to be at fault for causing the crash. (MCL 257.618a(2))
Additionally, a driver's decision to remove or not to remove her vehicle from the crash scene cannot be used as proof that serious impairment of bodily function "has or has not resulted from the accident." (MCL 257.618a(3))
Staying at the accident scene is very different from moving your car after an accident
Michigan law does, however, require  that a driver who is involved in a car accident involving death, serious impairment of body function, injury to an individual and/or damage to a vehicle do the following:
"The driver of a vehicle … involved in an accident … shall immediately stop his or her vehicle at the scene of the accident and shall remain there until" he or she has provided his or her name, address, registration information and driver's license information to the other driver, the police or any individual who has been struck. (MCL 257.617, 257.617a and 257.618; and 257.619)
However, as Michigan Auto Law attorney Robert Raitt recently told Fox 2 News Detroit, there's an important exception to Michigan's "stay at the scene" law:
"The law is that you have to remain at the scene of an accident. There is an exception, however, if you have a reasonable believe that more harm will take place if you do remain. And then the law tells you that you have to contact the police, either by going to the nearest police station or by calling 911 and contacting them with all of the information you have relative to that accident."
For more, take a look at our blog post, "What do you do at the scene of a crash in Detroit – if you fear for your safety?"