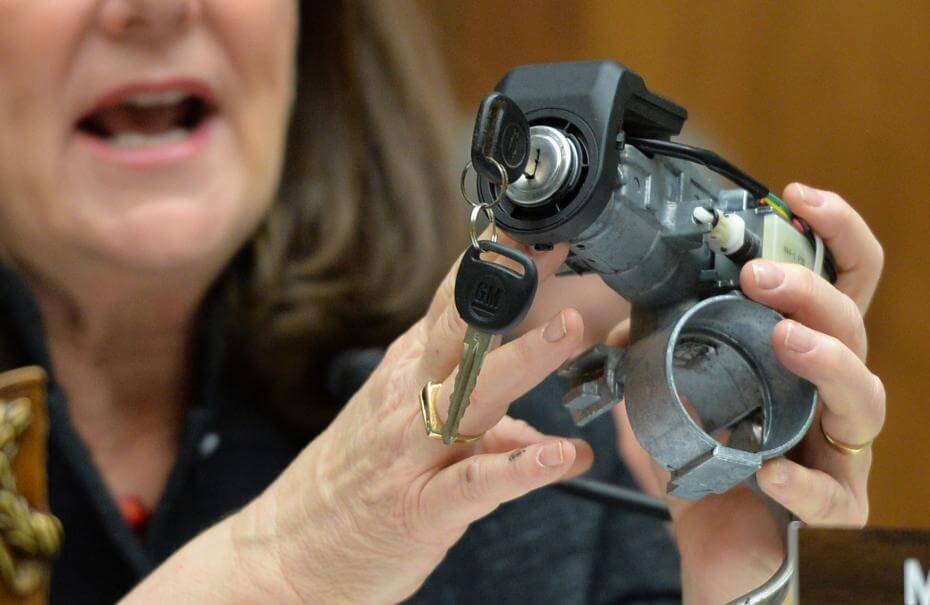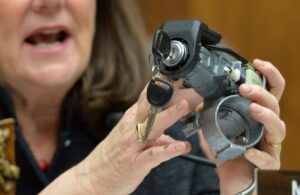 Last week, I participated in a full-day legal seminar examining the General Motors ignition switch litigation. The case continues to make headlines, both for how the ignition switch recall came about and the sad cover up.
Also last week, new published reports shows the danger is bigger than previously thought, and that the automaker redesigned even more ignition switches on more car models without changing the part number.
What is that important?  It means an undetermined number of the defective ignition switches remain in circulation among dealers who may have installed them in cars that didn't even originally have the problem, according to a recent story in The Detroit Free Press, "New ignition switch foul-up for GM: Failure to change part number expands."
As General Motors is now trying to rectify its corporate cover-up,  I've been getting a lot of calls from people in Michigan asking if their General Motors cars are safe.
Here's a list of the recalled vehicles so far, according to GM:
Buick Lacrosse: 2005-09
Buick Lucerne: 2006-11
Cadillac CTS: 2003-14
Cadillac Deville: 2000-05
Cadillac DTS: 2006-11
Cadillac SRX: 2004-06
Chevrolet Camaro: 2010-14
Chevrolet Cobalt: 2005-10
Chevrolet HHR: 2006-11
Chevrolet Impala: 2000-14
Chevrolet Malibu: 1997-2005
Chevrolet Monte Carlo: 2000-07
Oldsmobile Alero: 1999-2004
Oldsmobile Intrigue: 1998-2002
Pontiac G5: 2007-10
Pontiac Grand Am: 1999-2005
Pontiac Grand Prix: 2004-08
Pontiac Solstice: 2006-10
Saturn Ion: 2003-07
Saturn Sky: 2007-10
For more information, visit the Ignition Recall Safety Information webpage from GM.
The ignition switch problem could cause ignitions to slip from "run" to "accessory" or "off" positions while being driven. In turn, vehicles could stall, shutting down power brakes and power steering and preventing airbags from deploying.  As a result, 13 people have died and there have been more than 50 car accidents.
GM has recalled 2.6 million cars so far.
For those of you unfamiliar with the issue, General Motors allegedly knew about a defective ignition switch in several of its car models for many years, but hid the problem and stonewalled legal discovery in lawsuits filed by the victims. An important point that is lost in the news today (and one that as the current President of the Motor Vehicle Trial Lawyers Association I'm proud of), is the role of determined lawyers in helping to protect the public in all of this. The sad truth is that the defect would have stayed hidden, and the lawyers defending GM and the corporate decision makers would have gotten away with this, if not for a lawsuit filed by the parents of one of the victims.  More people certainly would have died.
While insurance companies and some well-funded corporations throw more and more money behind "tort reform," the truth is that it was only this one civil lawsuit filed by a single attorney and a determined family that has exposed GM's deliberate decisions to conceal a known dangerous design defect.
The saddest part is that it the fix that would have saved all of these lives and prevented injuries would have cost just 90-cents to fix.
More and more information is coming out about General Motors' egregious choice to choose profits over saving lives.
If  you have questions about your General Motors vehicle or ignition switch lawsuits, our attorneys are here to help you.  Our attorneys have worked on some of the biggest product liability lawsuits in Michigan, and we also work with outstanding attorneys throughout the country when venue and choice of law issues make filing in a different state a better choice for an injured Michigan resident.
 – Photo courtesy of UPI