A look at how Walmart is handling the Tracy Morgan lawsuit, compared to how the giant retailer normally acts in litigation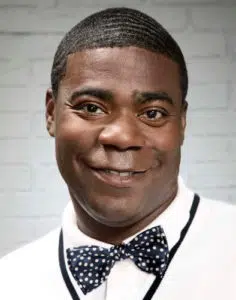 Is Walmart being nicer to Tracy Morgan than they are to all the other people who are injured by the retailer?  Short answer: yup.
Among lawyers, Walmart has deliberately made a name for itself for aggressively defending the most clear-cut cases. I've been involved in multiple legal seminars over the years where the giant low-cost retailer's litigation tactics have been discussed.  The strategy has largely been one of discouraging lawyers from filing small claims (people who are hurt, such as a broken arm, but thankfully aren't catastrophically hurt).  The strategy has been one of making the lawsuit process as painful as possible for the people it harms and who are forced to sue Walmart.
But the person suing Walmart after being injured last month is different. He is a famous comedian. And when the his chauffeured limo van was hit by a Walmart truck (this terrible truck accident also killed comedian James McNair and critically injured  two others besides Morgan), Walmart has behaved much differently than normal.
Walmart has issued a statement that included the quote:
"We know it will take some time to resolve all of the remaining issues as a result of the accident, but we're committed to doing the right thing for all involved."
To me, this doesn't sound like the typical quote from the Walmart that lawyers all know.
The Walmart we all know would likely deny all responsibility, accuse Morgan of faking and exaggerating his injuries, and rail against the civil justice system, lawsuit lotteries, and the audacity of being sued.
Keep in mind, a representative from Walmart sits, or at least sat back in 2011, on the board of directors for the Chamber's Institute for Legal Reform. It's doubtful we'll hear from the chamber, the American Tort Reform Association or other "tort reform" groups denouncing this lawsuit.
But the Tracey Morgan case is really no different from what Walmart does every day.  Except that this case is in the public spotlight. And Tracey Morgan is famous.
A recent article in Forbes, "Walmart Investors – Worry Plenty About Tracy Morgan Lawsuit," touched on how Walmart's business practices may have caused unethical, dangerous behavior in the Tracey Morgan crash:
"While it may be that no manager told the driver to drive too fast or work too many hours, the driver might have felt the pressure from "higher up" to get his load to its destination at a certain time – or risk his job, or maybe his boss's.

The Board and C suite are responsible, even if they don't promote (or verbally condone) unethical behavior… Now all signs point to a company which is in grave danger of over-extending its success formula to the point of unethical, and potentially illegal, behavior."
I just wish the media would cast its spotlight on how Walmart handles the rest of the lawsuits it faces.
Related information:
A different perspective on the Tracy Morgan crash