Latest death from texting and driving shows importance of parents and teens having a life-saving conversation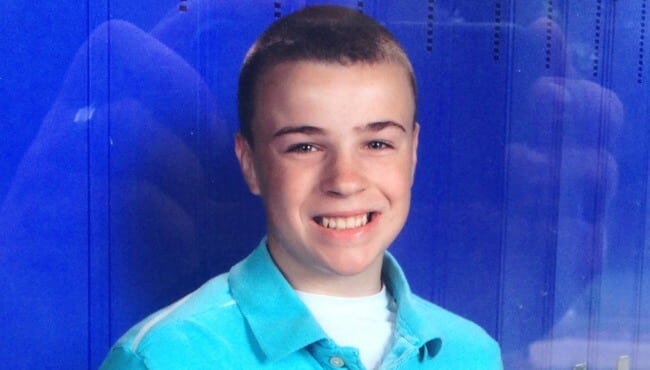 Another young driver has been killed in a senseless texting while driving accident. Jacob Frebler, 17, was killed in West Michigan while texting behind the wheel, according to police sources in a recent article on Fox17online.com.
Freybler was driving southbound on 8th Avenue north of Lincoln Street in Talmadge Township, (near Grand Rapids) around 10:45 p.m. His car then crossed the center line and hit a northbound SUV. Jacob was pronounced dead at the scene.
In Michigan, we have Kelsey's law, which prohibits cell phone use by teen drivers. It was named after Kelsey Raffaele, who was killed while talking on a cell phone when she crashed into an on-coming SUV.
About 30 other states already have similar laws prohibiting cell phone use by teen drivers. But even though we have such laws, teens keep getting in crashes – and dying – due to distracted driving. And texting:
Texting while driving is now the No. 1 killer of teen drivers, according to a study by the Cohen Children's Medical Center in New York.
There has been a 19% jump in teen car accidents: In the first six months of 2012 compared to 2011, 16- and 17-year-old driver deaths in Michigan increased from 202 to 240 – a 19 percent jump, according to the Governors Highway Safety Administration.
Jacob had just received his driver's license in March.
As technology continues to advance, teens carry their cell phones with them 24/7.  And, the statistics on motor vehicle accidents show that teens are much more likely to exhibit poor driving judgment. For example (although this applies to far more than just teen drivers), teens will be less likely to resist the urge to text someone back after they receive a text, even when they're behind the wheel.
Add driving inexperience to the equation and you have a deadly combination.
So, what can we do to stop teen texting and driving? As much as I'd like my children to remain so forever, I know they need to grow up and eventually, drive a car. Watching the drivers around me constantly texting and driving distracted scares the hell out of me.
As parents, it's up to us to talk to our teen drivers about the extreme dangers of distracted driving, much the way we do about the dangers of drinking and driving. If distracted driving is just as dangerous, then hopefully society will come to view and condemn those who put others' lives in jeopardy by texting and driving in the same way that society gradually evolved to condemn those who drink and drive today.
Here's a blog post I wrote on how to approach the subject with your teen effectively.  I hope it helps when you decide to have this talk with your child.
Your talk can be combined with having your teen drivers sign a pledge promising not to text and drive and using various apps designed to physically prevent texting while driving.
Related information: