Learn what insurance covers damage to a jet ski or boat if you're rear-ended. Hint: It's not the Mini Tort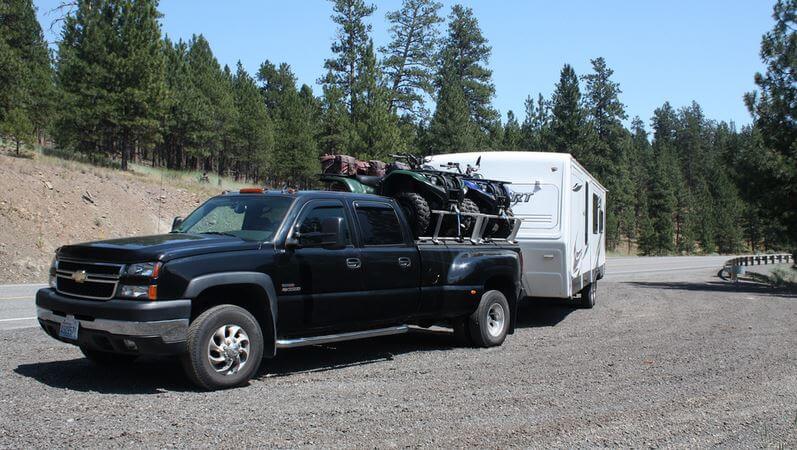 One of the unique things about being an attorney in Michigan are the questions I get from people heading "Up North" who are in fender benders or car accidents. And with this upcoming fourth of July weekend, more Michigan residents plan to hop in their cars and get out of town to celebrate than they did last year – to the tune of 2.5%, according to AAA Michigan. Many of these people will be hauling their favorite weekend toys behind their vehicles — jet skis, boats and trailers — for fun in the sun (hopefully).
But what happens if someone rear-ends your vehicle while you're pulling said jet ski, boat or trailer? Who covers the damage?  These are the questions I get every summer, and with July 4 this week, I thought this would be a good time to answer it.
If you are one of the few Michigan residents who even knows what a mini tort is, you might guess that the Michigan mini tort, which covers up to $1,000 worth of car damage, would kick in and cover crash damage to a jet ski or boat or trailer.
But this isn't the case.  And without going to deep into the scope and intent of the No Fault laws that were enacted in this state in 1973, the only thing that's covered by the mini tort is the motor vehicle itself. Jet skis, trailers, motorcycles on trailers, or snowmobiles in the winter – all of these are not considered a motor vehicle under Michigan law.  There is one legal exception (because with lawyers there always seems to be at least one exception) – those items would be covered if the car and trailer were safely parked.  And, I'm sorry to say, being stuck in traffic on I-75 heading up North when you get involved in a fender bender does not count as being "parked" under our law.
So, what is the answer?
Drivers need to insure their trailers and contents separately, with individual policies for each item. For instance, you would purchase a jet ski insurance policy, a boat insurance policy or an insurance policy for your trailer. If any of those items are damaged in a car accident, you would turn to your policy for that particular item to get the damage covered and repaired.
So to make it simple, you will want to insure your toys before you hit the road. Call your insurance agent, or an independent insurance agent who can help you.
July 4 driving safety tips
As a lawyer who focuses primarily on helping people injured in car and truck accidents, I don't want to spoil the fun. But the July 4 weekend  is actually one of the deadliest holidays of the year due to drunk-driving car accident tragedies:
During July Fourth holidays over the last five years (from 2007 to 2011), 780 people lost their lives in crashes involving drivers with a BAC of .08 or more, according to data from the National Highway Traffic Safety Administration (NHTSA).
These fatalities account for 40% of all motor vehicle traffic fatalities over this same five-year period.
In Michigan, of the 558 injury crashes over the July 4, 2014, holiday weekend, 12% involved alcohol (65 injury crashes). Of the 17 fatal crashes over the same period, 35% involved alcohol (6 fatal crashes), according to the Michigan State Police Traffic Crash Reporting system.
So, drive prepared. Here's my blog post on 10 driving safety tips for July 4 weekend.
I wish everyone an extremely safe and fun July 4 holiday weekend.
 – Photo courtesy of Creative Commons, by DiamondBack Truck Covers