A Farmington Hills mom brings her child safety seat in for a check by  our certified car seat inspector
One of the most tragic aspects of helping families after a terrible car accident as an attorney has been the cases involving the horrific loss of a child.  Those cases stay with me, and haunt me.
Our attorneys now collectively contribute to help prevent these tragedies.  Michigan Auto Law has a certified car seat inspector available to safety check and help you install car seats. Jon O'Neill completed a week-long national certification class to become a  licensed child safety seat inspector and installer, and he helps worried parents make sure that car seats are safe.
Car accidents  are the leading killer of children 1 to 12 years old in the U.S., according to the National Highway Traffic Safety Administration (NHTSA). But so many children are injured and killed in car accidents because they weren't in a properly secured in a car seat. But the good  news is parents can help to protect their kids by putting them in the right car seat and making sure it's installed properly.
Today I wanted to share some kind words from a Farmington Hills mom named Jennifer Ellis, who recently brought her son's car seat in for inspection:
"When we installed our car seat for my 8-month-old son, we didn't have a good fit or recline and he never passed the "pinch test" on both straps. So we wanted to make sure he was safe as possible. All of those things are now taken care of with my car seat inspection from Michigan Auto Law. I thought a law firm would be more credible than somewhere else where I wasn't sure of the certification. I just learned of a lot of new safety standards from their extremely knowledgeable technician, Jon. There are so many standards that we wanted a certified expert to make sure my car seat is installed correctly. I feel so much better after Michigan Auto Law inspected the car seat. Now I know my son will be safe anywhere I go with him."
Here are some great pictures from the inspection: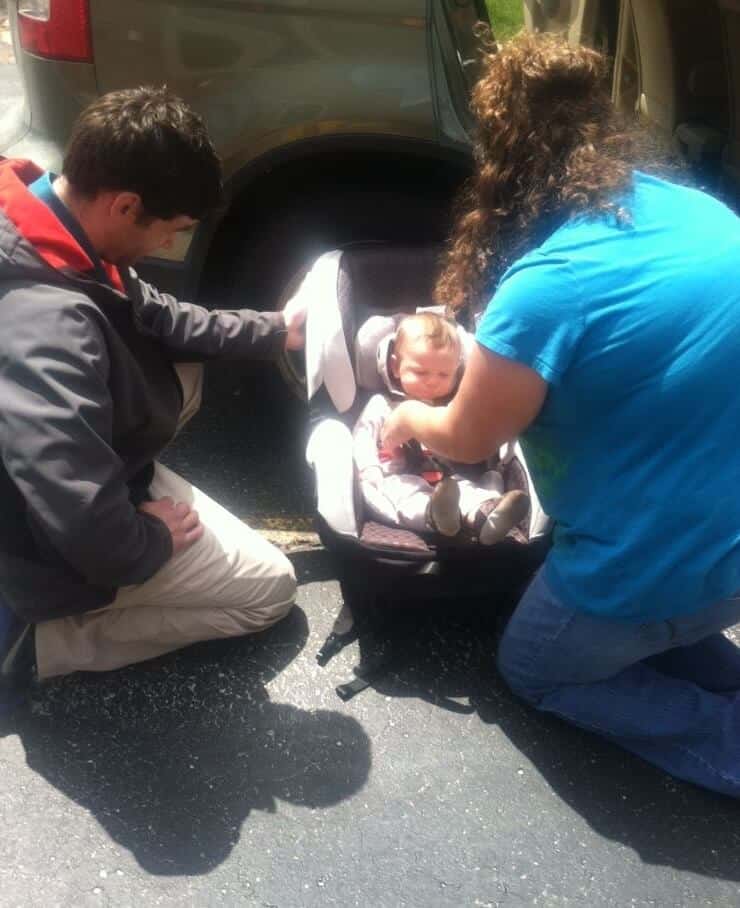 How you can get your car seat inspected at Michigan Auto Law
When:  By appointment, just call us anytime between 9 a.m. – 5 p.m., Monday through Friday.
Where: Michigan Auto Law, 30101 Northwestern Highway Farmington Hills, MI 48334.
Who: Anyone. We're here to help and you can set up a free appointment with our own Michigan Auto Law certified car seat safety technician. You don't have to be a client.
How to make an appointment: Call Michigan Auto Law at (800) 968-1001, or e-mail us at info@michiganautolaw.com.
The service is free.
We're glad we were able to help Jennifer and her son. And we hope to help you, too.
Related information:
What is Michigan's car seat law?