Marwani v. Chalmers Service Station ruling shows that a lawyer's false statements, untruthful interrogatory answers can result in dismissal of claims and defenses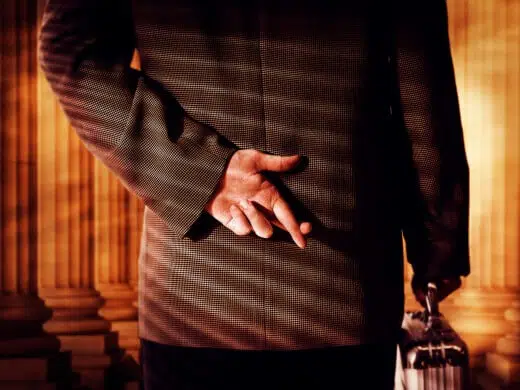 When will insurance companies and defense lawyers actually be held accountable when they routinely lie and knowingly engage in perpetuating fraud when defending cases?
Unfortunately, I see it all the time as an attorney. When I read answers to complaints and the interrogatory answers and case evaluation summaries from the defense lawyers I have cases with, I see them knowingly stating absolute lies when defending these cases.
It has become so routine, that these attorneys are rarely punished.
And this is not to condone behavior on either side, but there clearly does seem to be a double standard that exists today.  Perhaps the GM ignition switch case may change this, but when I read Marwani v. Chalmers Service Station, Inc., I couldn't help but think it's certainly time that ALL attorneys be punished when they knowingly engage in deceitful conduct.
I wrote this blog after  reading a recent Michigan Court of Appeals case where a personal injury plaintiff had his lawsuit dismissed as a sanction for his alleged "deceitful conduct," which included making "false statements" and providing "false answers" on his interrogatories. In Marwani, the appellate court agreed with the trial judge's reasoning for dismissing the plaintiff's lawsuit:
"Given the overwhelming evidence of plaintiff's numerous, willful misrepresentations … [i.e., "false statements and false answers to interrogatories" and "deliberate falsehoods perpetrated for economic gain"] … the circuit court did not clearly err by determining that plaintiff's complaint and interrogatory responses were not well-grounds in fact …"

*   *   *

"[P]laintiff's repeated misrepresentations were the product of willful deceit, and the court determined that any sanction less than dismissal with prejudice would not be adequate to deter plaintiff's conduct. … We agree …"
As an attorney of nearly 20 years who helps people injured in car accidents and truck accidents, I've probably sued all of the auto insurance companies in Michigan.
In doing so, I've seen more instances than I can count of auto insurance companies and their defense lawyers routinely engaging in the kinds of knowingly fallacious and deceitful conduct that should have gotten their claims or defenses thrown out – just like the plaintiff's lawsuit in Marwani:
Lying, misleading and misrepresenting facts to case evaluation panels and on interrogatories.
Regularly signing and filing pleadings that they know are not "well grounded in fact" and are "interposed" for "improper" purposes.
Yet, despite all of their untruths and their dirty and unethical tricks and schemes, they're never held accountable. The double standard is alive and well today.
I would like to see this type of behavior stamped out and stopped by both sides, as I believe lying has no place in the legal profession. It's troubling to have to explain to auto accident victims and their families that  cases may end up taking longer – because of knowing lies made by defense lawyers.
It's hard to see needed medical treatment be delayed because these lawyers knowingly use crooked IME doctors who never say any medical care is necessary, and who delay, deny, and aggressively defend the most honest and meritorious of cases because it's good for billable hours and for business.
Hopefully, change will come. Hopefully, this change will apply equally to both sides, as word spreads about the Court of Appeals message in Marwani:
If you engage in "deceitful conduct," such as making "false statements" and providing "false answers to interrogatories," then you run the very high risk of having your claim or defense dismissed.
Related information:
Delay, deny, defend: How insurance companies abuse customers with "the 3 Ds"