Trucks loaded beyond the legal weight limit of 80,000 pounds are more likely to be in wrecks – but hitting  companies in their pocket books might finally stop it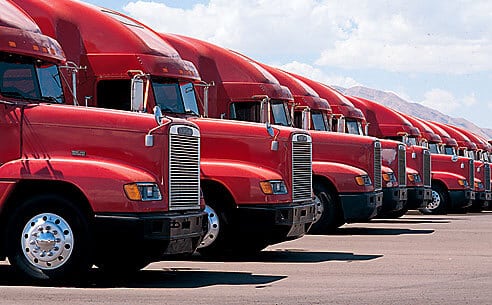 It's simple physics.
Heavier trucks  have greater size, weight, and mass – and cause greater injury when they're involved in a terrible truck accident.  As an attorney who has litigated many of these cases, I've seen some of the most horrific cases in my legal career involving overweight trucks.  These include cases where cars burst into flames and people are burned alive.
And it's also no surprise that when I look into these companies that routinely ignore federal and state laws and put these overweight trucks on the roads, that I see a pattern of other safety violations – from log books showing drivers way over hours of service, to AWOL safety programs, to an almost total lack of fleet maintenance.
I write often in the pages of this legal blog about the cases I've litigated, and I speak several times a year at legal seminars to better educate lawyers on how to handle truck accident injury cases.  Too often, lawyers hired after the crash are the only safety deterrent that can prevent future crashes  – especially when regulators or police do not stop them.
Today the law is that the gross cargo weight of a tractor-trailer combination cannot legally exceed 80,000 pounds. Yet weight restrictions are also often ignored by truck companies.
But that could change.   A new  proposed bill would double the fines for overweight trucks.  Perhaps money will get companies to listen when protecting the public and innocent people on the roads will not.  And much better to stop these companies before a deadly truck wreck with fines, then it is with lawyers afterward.
HB 5453, sponsored by State Rep. Robert Kosowski (D-Westland), was passed by the House on May 8.
According to Section 724 (4):
"An owner of a vehicle or a lessee of the vehicle of an owner-operator, or other person, who causes or allows a vehicle to be loaded and driven or moved on a  highway when the weight of that vehicle violates section 722 is  responsible for a civil infraction and shall pay a civil fine in an
amount equal to:
6 cents per pound for each pound of excess load over 1,000 pounds when the excess is 2,000 pounds or less;

12 cents per pound of excess load when the excess is over 2,000 pounds but not over 3,000 pounds;

18 cents per pound for each pound of excess load when the excess is over 3,000 pounds but not over 4,000 pounds;

24 cents per pound for each pound of excess load when the excess is over 4,000 pounds but not over 5,000 pounds;

30 cents per pound for each pound of excess load when the excess is over 5,000 pounds but not over 10,000 pounds;

40 cents per pound for each pound of excess load when the excess is over 10,000 pounds."
These fines are double the previous fines for overloaded trucks.
Regarding the total gross weight,  Section 719 (7) states:
"The total gross weight of a truck tractor, semi and trailer combination or a truck tractor and 2 semitrailers combination that exceeds 59 feet in length shall not exceed a ratio of 400 pounds per engine net horsepower delivered to clutch or its equivalent specified in the handbook published by the society of automotive engineers, inc. (SAE), 1977 edition

A person who violates this section is responsible for a civil infraction and shall pay a civil fine of not more than $500.00. The owner of the vehicle may be charged with a violation of this section."
So what does this all mean? First, if trucking companies won't obey the law and choose to overload their trucks, they will be hit with much larger fines. Maybe the threat to their pocketbooks will outweigh their disregard for safety and causing serious wrecks that hurt and kill innocent people.
And you can bet the trucking industry will be kicking and screaming. It's amazing how they will go to bat for companies that threaten the public safety because they know just how many are routinely ignoring and violating weight limits for trucks today.
Trucking representatives say the increased fines could significantly hurt small operators, according to a recent story in the Detroit Free Press, "House committees OKs more than $400M to fix Michigan's deteriorating roads, bridges."
They claim truckers make sure they don't exceed Michigan's gross weight limits when they leave with a load, but inevitable load shifting sometimes causes the loads on individual truck axles to exceed permitted weights.
But some dangerous truck companies knowingly load up the truck beyond legal weight limits with only their bottom line in mind. They often pressure their drivers to look the other way and break the law, or else these drivers can risk losing their jobs.
The physics of heavier trucks causing crashes
Overloading a truck affects the steering and braking. Since overweight trucks travel slower on upgrades and faster on downgrades, brakes can fail when they're forced to work too hard. Or when a truck driver suddenly hits the brakes — especially if the heavy cargo is not properly loaded and secured — an overloaded tractor-trailer is more likely to jackknife or lose control. In addition, overloaded trucks may tip over on exit ramps.
And a heavier truck is going to cause people with the misfortune to being involved in a crash to be more seriously injured – or killed.