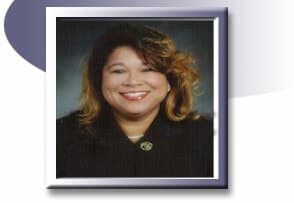 There's a new amnesty program to collect on unpaid traffic tickets and other debts in Detroit that's raking in some desperately needed revenue. But most of the credit is actually going to a Detroit judge who turned to Facebook to help spread the word:
"Just walk in! Spread the word! Stop driving dirty!" 36th District Judge (Detroit) Cylenthia LaToye Miller wrote on her "Friends of Cylenthia LaToye Miller" Facebook page.
More than 3,400 people shared Judge Miller's post on Facebook, helping the 36th District collect $645,287 in the program's first five days. This amount is more than twice what the court typically collects in a week, according to a recent story in Michigan Lawyers Weekly, "Facebook helps Detroit court bring in cash."
Miller posted her Facebook comments a few days before the start of the program, which ran April 7, 2014 through May 2, 2014. She said, "Civil Infractions with Default Judgments and Misdemeanor cases with money due will be covered! Late Fees and Warrant Fees will be waived."
Judge Miller's post is the start of a growing trend to get the word out to more people on
legal initiatives using social media. As an accident lawyer, I think it seems like a win-win for the courts and residents with numerous traffic tickets and mounting fines.
The program also addresses the crisis in Detroit involving drivers who do not have Michigan No Fault auto insurance. As Judge Miller called it, "driving dirty." According to Urban Dictionary, driving dirty is defined as: "Operating an automobile without proper proof of insurance."
I wrote about this in my recent blog: "Detroit: The city where no one has auto insurance."
I have strong feelings about this, and the high cost of auto insurance in cities like Detroit. With the draconian way that the law punishes people in Michigan who drive without insurance, I have called it a civil rights issue, as the rights of people to seek justice from the civil justice system is taken away if they drive without No Fault.
It's usually the poorest Detroit residents who are charged the most for car insurance – an average of $4,000 a year. But choosing to go without auto insurance is a matter of putting food on the table for many poor Detroit residents, so abiding by the law that requires everyone in Michigan to carry No Fault insurance falls by the wayside. Also, insurance companies can use factors like credit scoring, which discriminates against the poor and makes it even more difficult for Detroit residents to obtain car insurance.
Here's the problem: People who "drive dirty" in cities like Detroit have no idea the danger they're in should a car accident occur.
Currently, the Michigan No Fault laws provide unlimited necessary medical benefits to seriously injured auto accident victims for life. Michigan drivers are required to buy No Fault personal injury protection (PIP) coverage as part of their policy. But many people don't realize that there are severe ramifications if they're caught driving without No Fault insurance.
Under Michigan law, innocent car accident victims are not allowed to seek any pain and suffering compensation from the at-fault driver. They're also not entitled to receive No Fault Personal Injury Protection (PIP) benefits, which cover medical expenses, lost wages, nursing care and even help around the house. This means that even if the auto accident was caused by a drunk driver, they stand to lose everything.
And it's all quite legal.
The impact is felt far harder in cities like Detroit.
For more information, read my blog post on the top 9 dangers of driving uninsured in Michigan.