A lawyer's response to a plea from a truck driver bring pressured by his employer to break the laws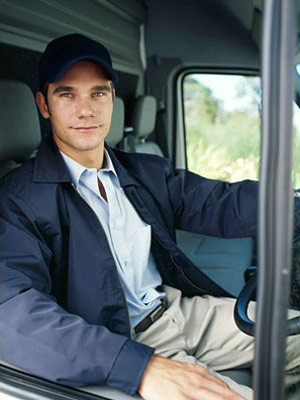 I recently received a plea for help from a truck driver who e-mailed me:
"The company that I drive for has me doing illegal runs. I feel if I don't do them, my miles will be cut or they will find a way to get rid of me. I need to care for my family. I have been to many companies and they are all the same. The one I'm with now is the worst. I'm looking for other employment and coping the best I can. Is there anyone I can talk to like a whistle blower organization? Or maybe a letter to the secretary of transportation? Companies, dispatchers, shippers and receivers need to be held accountable until we have better legislation in place to address this. Us truckers will always be at the bottom of the hill. And of course we know which direction s##t rolls."
This isn't the first request for help I've received from truckers.  It really bothers me because it gets to the heart of so much of the tragedy that I see as an attorney protecting people who have been injured after serious truck wrecks.
Most truckers, and many trucking companies, are good and law-abiding. The truck drivers I've represented over the years want to do the right thing.  Most abide by the Federal Motor Carrier Safety Regulations (FMSCRs). But just like with this truck driver who e-mailed me for help, sometimes  employers  pressure and threaten truck drivers to disregard Hours of Service regulations, to skip pre-trip inspections, and to speed.
In response to this trucker's inquiry, I wrote a blog post about the Surface Transportation Act, which, at its most basic level, provides whistle blower protection truck drivers and trucking company employees who want to report violations of the Federal Motor Carrier Safety Regulations (FMCSRs).
Today I wanted to add on to that. Here's how truck drivers can report motor carriers that require them to drive over hours, with unsafe equipment, and in violation of one or more of the FMCSRs:
A truck driver can go to the Department of Transportation website and review the system by clicking here. The toll-free phone number to report an unsafe trucking company is (888) DOT-SAFT (368-7238)
The FMCSA understands how tricky reporting an employer (the hand that feeds you) is for a truck driver and so it allows anonymous reporting of safety violations.
Related information: