Centrone V. Stoddard reaffirms that pain and suffering damages require 'objectively manifested impairment,' not 'injury,' as courts had previously wrongfully held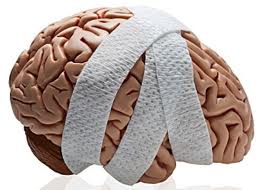 Imagine if nearly every brain injury claim in Michigan was wiped out.  If hundreds of people who suffer very serious brain injuries were turned away from the courts and were unable to ever seek redress from the people who caused life-altering injuries to them.
We just came precariously close to this.  Far closer than most people, including the entire brain injury community and most of the personal injury attorneys in this state realize.
And for Robin Lynn Cetrone, and the hundreds of other Michigan auto accident victims like her who have suffered brain injuries, she owes a debt of gratitude to Rodney McCormick.
Thanks to his persistence and his victory before the Michigan Supreme Court in 2010 in McCormick v. Carrier, pain and suffering claims (like the one raised by Ms. Cetrone in Cetrone v. Stoddard, et al.) are once again decided on the basis of an accurate interpretation of Michigan law.
Michigan's automobile accident law requires an objectively manifested impairment, not injury
Today, the success of an auto accident victim's pain and suffering claim depends on whether she has suffered an "objectively manifested impairment" of an "important body function," not an "objectively manifested injury," as some Michigan courts have wrongfully (and inexplicably) held.
As a result of the McCormick ruling having set the record  – and the law – straight, Ms. Cetrone's lawsuit for her car-crash-related brain injury, which was supported by an abundance of evidence from physicians and a neuropsychologist, was not dismissed merely because a CT scan of her brain came back negative.
For years, some insurance carriers, notably including Farm Bureau and State Farm, have been pushing their attorneys to make the argument in court that a brain injury requires "objective proof."
And the ugly consequences to a judge who often has no medical or personal injury background being asked to decide whether an automobile accident victim meets Michigan's serious impairment of body function threshold law is that some judges – including notably four justices of the Michigan Supreme Court in Kreiner v. Fischer – will choose to make decisions based upon political bias instead of respect for precedent. Decisions are made to meet a political litmus test for the next election, and you see very outcome determinative results.
As a result, some Michigan courts had been willfully ignoring the letter of the law and imposing a legal test concocted out of thin air, and not the test enacted by the Michigan Legislature when they created a short, simple and unambiguous statutory definition of serious impairment of body function.
Michigan law says that auto accident victims can sue for pain and suffering damages if they proved they had suffered a "serious impairment of body function," which is defined as:
"[A]n objectively manifested impairment of an important body function that affects the person's general ability to lead his or her normal life." (MCL 500.3135(5))
But Michigan courts "rewrote" the definition in such a way that it would be easier for auto insurance companies to deny and defeat seriously injured auto accident victims' legitimate pain and suffering claims.
The quintessential example of this inexcusable "judicial activism" was then-Chief Judge William C. Whitbeck's opinion in the Michigan Court of Appeals's 2006 ruling in Netter v. Bowman:
"[W]e conclude that the current meaning of 'objectively manifested'… requires that a plaintiff 's injury must be capable of objective verification by a qualified medical person either because the injury is visually apparent or because it is capable of detection through the use of medical testing." [Emphasis added]
It took awhile, and in the process a lot of deserving auto accident victims – and especially those who suffered brain injury but who had normal diagnostic testing – had their pain and suffering tort claims thrown out of court.  But then in 2010 in McCormick v. Carrier, the Michigan Supreme Court stepped up and shut down the lower court's flagrant disregard for what Michigan law actually and literally required:
"[T]he Court of Appeals decisions that have gone beyond the plain language of the statute and imposed an extra-textual 'objectively manifested injury' requirement, in clear contravention of Legislative intent [which required an "objectively manifested impairment"], are overruled to the extent that they are inconsistent with this opinion."
Significantly, the Supreme Court identified Netter v. Bowman as representative of the type of wrongly-reasoned decisions that it was overruling.
Shortly after McCormick came out, I made the following comments in a blog post about how jury instructions would have to be written:
"For example, the objective manifestation prong of the serious impairment definition is clearly now in error. I will note parenthetically this was also disturbingly judicially created language by Judge Whitbeck in the Netter v. Bowman case for no other apparent reason than to make car accident litigation even harder in this state. Netter v. Bowman has clearly, and correctly, been overturned by McCormick v. Carrier. Judge Whitbeck also has the distinction of writing the Court of Appeals decision upholding the dismissal of Rodney McCormick's case (a Flint car accident), finding that 14 months off work, two surgeries including implantation of hardware, and continuing pain were not 'serious enough.' Isn't life ironic, Judge Whitbeck?"
For more information, check out Michigan Auto Law's blog post, "The insurance defense perspective on McCormick v. Carrier"
Now, as is evidenced by the ruling in Cetrone, the Michigan Court of Appeals is back on track and following the law as it was written by the Legislature and as it was properly interpreted by the Michigan Supreme Court in McCormick:
"The Michigan Supreme Court has squarely rejected the assertion that a plaintiff must prove an objectively manifested injury to proceed on a claim of automobile negligence. '[A]n "'objectively manifested'" impairment is commonly understood as one observable or perceivable from actual symptoms or conditions.' An impairment is distinct from an injury, and the statute does not require that a plaintiff has suffered an objectively manifested injury. '[W]hile an injury is the actual damage or wound, an impairment generally relates to the effect of that damage.' The focus is on "'"how the injuries affected a particular body function.""
And what judges, you ask, were on the Court of Appeals panel that decided Cetrone?
Aside from Judge E. Thomas Fitzgerald and Judge Peter D. O'Connell, there was none other than Judge William C. Whitbeck.
Never thought I'd get to say it again, but here it goes again: Isn't life ironic, Judge Whitbeck?