Why does it take 70 West Michigan accidents near the Tulip City Truck Stop with people being injured and killed, before MDOT acts?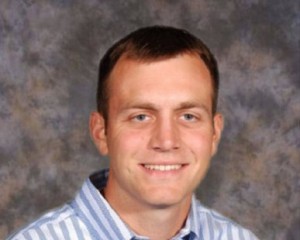 Too late in the game, important safety improvements are coming to a Holland, Michigan truck stop, after a local teacher named Joshua Hoppe was killed in an accident with a commercial truck.
The Department of Transportation has recently released recommendations from a long-term study of M-40 near the Tulip City Truck Stop, which includes adding roundabouts and a median, between Waverly and 52nd Street, according to an article on WZZM13.com.
The 460-page study focuses on the stretch of M-40, where three people from another family died in a similar crash with a truck in 2007. There were eight accidents outside the truck stop since 2004, but 70 accidents within a one-mile stretch.
According to published reports, truck accidents were occurring in the area because the truckers didn't have enough time to turn left out of the truck stop.
To give trucks more space and time, MDOT is recommending adding two roundabouts, one north of the truck stop and one to the south.  The plan also calls for restructuring 64th street near the interchange and adding a 4-way stop.
Officials say the roundabouts are the best option to slow down and also help avoid left turn crashes.
It took a strong grassroots push from the Holland community to get state officials to act. After Hoppe's death, thousands of members of the passionate community submitted an online petition called the Joshua Hoppe Stoplight Project, calling for an additional traffic light and lower speed limits.
The project is scheduled to be completed in 2016 and costing roughly $5 million.
Such extensive road work will help prevent future truck crashes and improve safety near this stop. But why couldn't it have been done earlier – before at least four innocent lives were lost?  Why does it take a strong public grassroots effort to get MDOT to act – but 70 crashes with commercial trucks resulting in serious injuries and fatalities were not enough?
Related information:
Truck accident deaths spike in last 3 years – and it's 72% of innocent drivers paying with their lives