What's the secret to getting clients a great settlement result?  It isn't what you think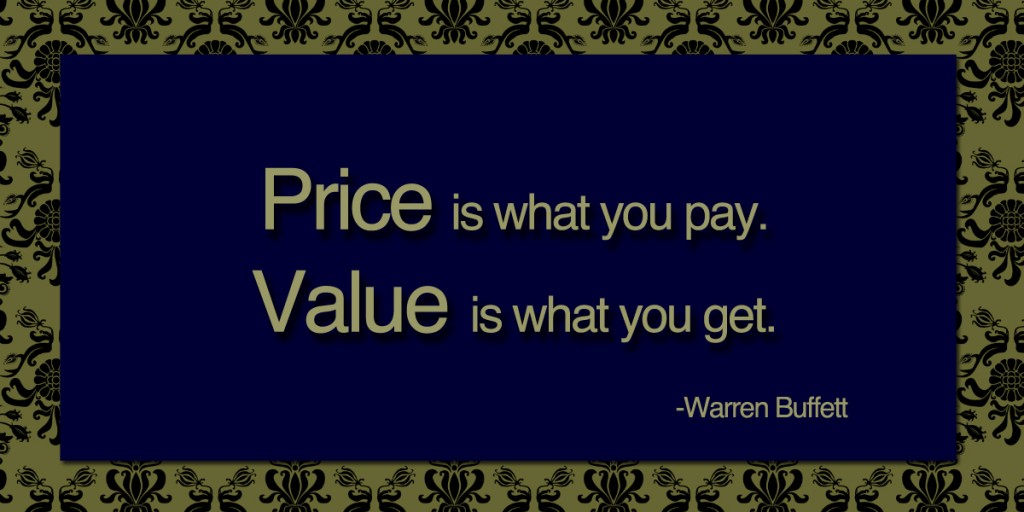 I don't advertise on television, and I never have.  Same with billboards, buses, phone books, and all the other places we often find lawyers' faces these days.
Fortunately, the vast majority of my cases are referred to me by other lawyers, based upon my results and how I treat my clients. I've always found lawyer advertising regrettable. I believe that law is a noble profession, not a business. And unfortunately, the billboard wars and a lot of the less tasteful commercials that we see today, all lower the dignity of the legal profession in the eyes of the public.
That disclosure having been made, I found the latest television ads by Steven J. Matz and Samuel H. Pietsch of Matz and Pietsch, P.C.  fascinating.  In their television commercials and on their brand new website, 22not33.com, they identify themselves as a "lower-fee auto injury law firm."
Notably, I've written about Matz and Pietsch, P.C. before.
It looks like these lawyers are reincarnating themselves as the "lower-fee auto injury law firm."
This new advertising campaign for Matz and Pietsch, P.C., is that they charge a 22% contingency fee compared to the 33% fee charged by other Michigan personal injury law firms, including, in the interests of fair and full disclosure, my own law firm.
Before this, they were the same – and as far as I could tell, the only two lawyers in the entire state of Michigan who were opposing  the new "ambulance chasing" lawyer solicitation law. Matz and Pietsch, and a growing bandwagon of other attorneys, were sending lawyer solicitation letters to people who had just been injured in automobile accidents.
I spoke out against attorney solicitation.  I wrote on the pages of this blog that this was incredibly demeaning to our profession when auto accident victims get bombarded with letters — and even phone calls and people knocking on doors — from the dozen or so personal injury law firms, chiropractors, transportation services, and others who were jumping on this ugly attorney ambulance chasing bandwagon.
This important new law protects car accident victims.  Although I would have liked to see a longer wait period than 30 days, at least it stops lawyers from trying to contact people in the hours and days right after a bad crash.
I can only imagine how jarring and horrible it would be  for a family grieving over the loss of a loved one, to start receiving a bunch of solicitation letters and mail from lawyers.
There may be a reason why so many people think of lawyers as ambulance chasers.
Does charging a 22% attorney fee on car accidents help or hurt accident victims?
Matz and Pietsch, P.C., are starting a new advertising campaign and charging a 22% contingency fee compared to the 33% fee charged by other injury attorneys.
(33% is the amount set by the Michigan Supreme Court that injury attorneys are allowed by law to charge as a contingent fee).
Yes, an attorney's fee should be a consideration.
But there are other, far more important factors.
The biggest factor for any client should always be results, not attorney fees. If a settlement is two or three times higher with an attorney who charges a 33% contingent attorney fee than it would be with one who discounts his attorney fee, then an accident victim loses big by picking the cheaper attorney.
The relevant inquiry, it seems to me, should be:
Does the lawyer get great results for his clients?
Does the lawyer win when cases  go to trial?
Does the lawyer have the proven track record of trial verdicts and settlements to generate high settlement offers?
It's important that auto accident victims remember that the same pearls of wisdom that apply to buying a computer, a cell phone or a winter coat also apply to choosing a lawyer:
"You get what you pay for."
Here's the real secret: How to get great results for auto accident victims
In Norris v. Atsalis Brothers Painting — which involved a horrific truck accident where my client lost both of his legs after a commercial truck rear-ended his car — Chris Norris'  first lawyer was going to settle the case for $1 million.
Thankfully, the victim's family asked me to look at the case — just 24 hours before the attorney they already had was to settle his case for $1 million.
I became involved and settled the case for $9 million.
That was $8 million more than the first attorney was about to settle the case for.
Now suppose the first lawyer was offering to charge a 22% attorney fee. Which lawyer served the needs of the client better? I did charge a 33% attorney fee, but I also settled the case for $8 million more than the what the first attorney would have.
Since most of my practice is based on referrals from other attorneys, my Norris case is just one of hundreds of cases where I and the attorneys at Michigan Auto Law have been asked to review and take over a lawsuit from another attorney. Usually, it's the first attorney who asks me to become involved and help them. The same thing happened last year in one of my trials, where my verdict was six times higher than the initial demand that the first lawyer had made to the insurance company to settle the case.
As a result, we normally double, triple, or as I was fortunate enough to do in the Norris case, settle a case for nine times more than the previous attorney would have done, just 24 hours earlier.
A reduced 22% attorney fee isn't so attractive anymore.
Where 22% makes sense: The small case and the nuisance case
However, I will be the first to admit that in very small cases that will likely settle for $5,000 or less, every penny matters. Going with  a low-cost attorney who is willing to reduce his attorney fee may be the right thing to do. It will likely net a few hundred more dollars.
The rule of thumb that all auto accident victims should remember when choosing a lawyer to help them and their families after a crash:
If it's a big case with serious injuries and, thus, has the potential for a very big recovery – whether at trial or through settlement – going with a lawyer only because he or she is the cheapest one is one of the absolute worst things an auto accident victim could do.  Again, you get what you pay for.
Winning at trial
Not all cases settle.  A 22% attorney fee isn't made to take cases aggressively to trial. It's made for quick settlements with insurance companies for less than full value.
The problem is that to get the highest settlement offers, a lawyer has to be willing to take cases to trial and have a demonstrated track record at trial.
Ironically, it is only by trying cases in court that allows an attorney to settle cases faster and for more money.
That's why it's critical for any auto accident victim to know that if his case won't settle for a full and fair amount, his lawyer can go to trial.  And win.
The best thing a prospective client interviewing an attorney can do is to look at the attorney's track record.
I'm proud of the fact that Michigan Auto Law is considered a true trial firm.  Our law firm has a track record of going to trial and winning. We have had the top-reported verdict in Michigan for a car or a truck accident in seven of the last 10 years, according to Michigan Lawyers Weekly.
Looking at  Matz and Pietsch, P.C., the  "lower-fee auto injury law firm," it appears they have taken very few of their clients' cases to trial.
On their website, nearly all of their results seem to be settlements.
The secret sauce? Reputation, skill and experience = higher and faster settlement offers
There is one giant reason why lawyers have to try cases.
Most auto insurance companies today use a claims assessment software program called Colossus to help them determine what to offer to settle automobile accident cases.
And for the Colossus computer program,  one of the most important factors that Colossus considers is the reputation of the victim's attorney.  Is he willing to try cases, and what are the results? With some insurance companies, the attorney's reputation can increase the amount of an automobile accident settlement by up to four times the amount of an attorney who doesn't try cases.
That's one big reason why I almost always get immediately higher settlement offers when I take over cases from other attorneys. The claims adjuster inputs my name and my law firm's name into the Colossus software, and it increases the value of the claim.
As a true trial firm that focuses on automobile accidents, that difference alone adds a lot more value of our clients than they would ever receive by a discount on their attorney fee.
I personally have nothing against Steve Matz or Sam Pietsch.  I don't know either of them personally.  We had a difference of opinion on whether attorneys should be able to solicit automobile accident victims with mailings and other intrusions.  I felt strongly that attorneys should not.  They felt differently.  Now they're on to something new with their new website 22not33.com and commercials on television as the "lower-fee auto injury law firm." I wish them well.
I just hope that when it comes to protecting the public — and especially for any auto accident victim who has been seriously injured, or who is desperately in need of No Fault medical and other vital insurance benefits — that auto accident victims make a good choice when selecting their attorneys.
Hiring the right attorney after a serious crash is probably not the right time to try to save a few bucks, at the expense of getting a great result that can protect you for the rest of your life.