A playing field that already heavily favors insurance companies over auto accident victims will become even more unfair for consumers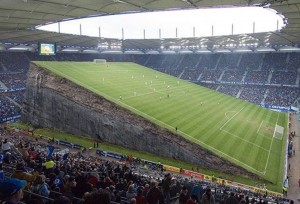 As I wrote yesterday, the ideas put forth under Speaker Bolger's Substitute for HB 4612 will make it harder for crash victims to recover PIP benefits they desperately need.  And it will make it easier for insurers to deny a legitimate claim.
As lawyers, we use words like "claim" too often. What we forget is that a "claim" is often a person. When an honest and legitimate claim is being wrongfully denied, that can mean the difference between an injured auto accident victim being able to recover vital No Fault PIP benefits like getting his or her medical bills paid for, and sometimes waiting for months, even years, to receive reasonably necessary medical care.
It can mean the difference between getting the wage loss benefits from your insurance company, and possibly losing your house.
Unfortunately, as happens so often today, insurance company adjusters can deny or ignore claims with no real concern of punishment or repercussions.
Under existing Michigan No Fault law, the two main "roadblocks" that an auto insurer can erect to stop an injured automobile accident victim from obtaining necessary PIP benefits today are:
Claiming the charges are not "reasonable"; and,
Claiming the products, services and accommodations in question are not "reasonably necessary."
In Michigan, one of the few states left in America today without punitive damages and insurance bad faith, adjusters can deny these claims at will, without fear of significant penalty.
Now, thanks to the latest  No Fault "reform" plan from Speaker Bolger and House Republicans, auto insurers have even more ways to wrongfully deny and/or completely terminate an auto accident victims' right to recover vital No Fault insurance benefits.
First, auto insurers can insist that a denial or termination of No Fault benefits is justified based on an auto accident victim's failure to satisfy any one of the new and unprecedented entitlement requirements discussed above.
Second, Substitute for HB 4612 creates new and unprecedented reasons or excuses for justifying an auto insurer's decision to deny or terminate No Fault benefits. They include the following arguments (page numbers refer to the full, 91-page draft bill):
The service or treatment in question is "experimental." (Page 44)
The service or treatment in question was not "provided for medical or rehabilitation reasons," but "primarily for the convenience of the individual, the individual's caregiver, or the health care provider." (Page 45)
The service or treatment in question was not "provided in the most appropriate location where the service may, for practical purposes, be safely and effectively provided." (Page 45)
The service or treatment in question was "unusual treatment" (in which case the auto insurer "may require [the provider] to explain in writing why the unusual treatment is necessary or indicated"). (Page 58)
The service or treatment in question is "unjustified" (in which case the auto insurer "is not required to pay" the provider and the provider "is liable to return to the insurer the fees or charges already collected"). (Pages 58-59)
Tomorrow, I'll review how Substitute for HB 4612 makes it more difficult for auto accident victims to challenge such denials and cut offs at the hands of insurance companies. Hint: The draft plan would actually strip them of their right to a trial by jury for reasonable medical expenses.
If you want to read more about this now, and about Speaker Bolger's apparent total ignorance of the right that people currently have to a civil jury trial under the 7th Amendment to the United States Constitution, as guaranteed to us by the Bill of Rights, you can read an interesting dialogue I had with Speaker Bolger and his press secretary here.