Michigan No Fault insurance would be radically re-structured with caps in many areas, including medical treatment and attendant care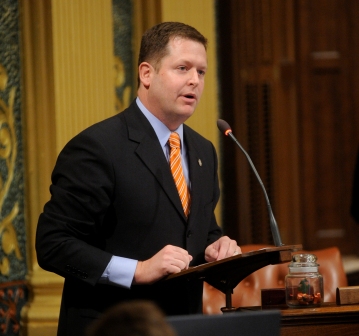 House Speaker Jase Bolger is proposing a new No Fault insurance "reform" draft plan called "Substitute for HB 4612." As I wrote in a previous post, drivers stand a lose a heck of a lot, while the insurance industry will be laughing all the way to the bank.
Below are the new, completely unprecedented, and permanent caps and limitations on the PIP (personal injury protection) insurance benefits and other legal protections currently provided by Michigan's No Fault law.  These new caps will devastate auto accident victims.
They include:
A cap that would replace and thus, eliminate the guarantee of reasonably necessary and reasonably priced lifetime No Fault medical benefits. (Page 40)
In-home, family-provided attendant care services limited to 56 hours per week and $15 per hour, "regardless of the level of care provided." (Page 46)
In-home, non-family provided attendant care services subject to the new medical provider fee schedule. (Pages 46-47)
Rehabilitation services limited to 52 weeks (though they may be extended under certain circumstances). (Page 44)
Special motor vehicles and/or home modification benefits limited to once every seven years. (Page 45)
Despite what they customarily charge, providers of products, services and accommodations to auto accident victims are limited to collecting "125% of the amount that would be paid" under the Michigan Worker's Compensation fee schedule. (Page 58)
Page numbers refer to the full, 91-page draft bill.
Tomorrow, I will review the new ways "Substitute for HB 4612" makes it inherently difficult for car accident injury victims to prove they're entitled to No Fault insurance benefits.