Losses from new taxes and assessments and unprecedented, permanent restrictions on No Fault benefits overwhelm measly, temporary "savings" under "Substitute for House Bill 4612"
I've prepared a chart for you below.
But please don't be fooled by the name.
Although I've called it  the "No Fault Insurance Balance Sheet," it can also be used as a No Fault balance sheet for politicians … in case you  happen to know a member of the Michigan House or Senate that you think might be interested, and would like to pass this on to them.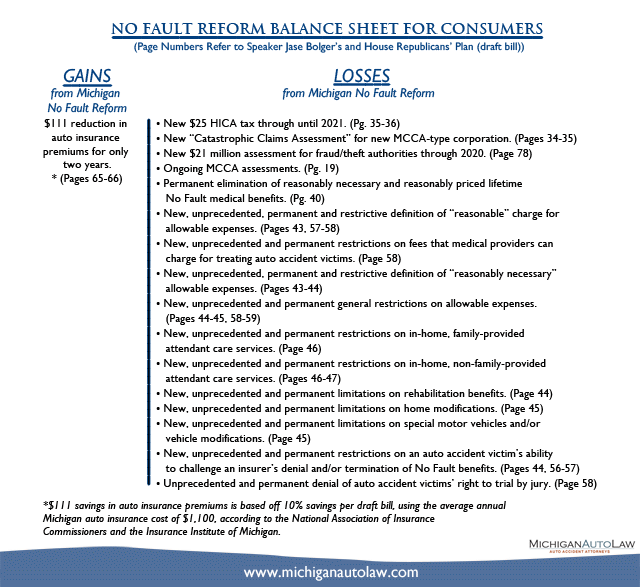 Next week, I will continue with my analysis  of the restrictions on No Fault PIP benefits and our existing legal protections that Speaker Bolger and House Republicans have proposed taking away from us in their No Fault insurance "reform" plan, which is set forth in the draft "Substitute for House Bill 4612."