Details about attendant care, fees and medical provider fee schedule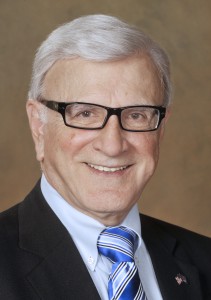 Last week, I wrote about my pleasant surprise when I started reading Sen. John Pappageorge's (R-13th District) proposal for No Fault "reform," which was introduced as Senate Bill 818.
Color me a cynic, but when I learned Sen. Pappageorge had introduced a No Fault bill in the Senate, I figured it was going to be similar to last year's No Fault proposal, House Bill 4612 and House Speaker Jase Bolger's (R-Marshall) recent No Fault proposals.  In other words,  a No Fault medical benefits cap; across-the-board PIP benefit restrictions; denial of auto accident victims' right to trial by jury, and all for a paltry promised "savings," as Speaker Bolger introduced in his plan.
But that's actually not the case.
To start, I listed what's not in SB 818 compared to other "reform" measures. You can read the list here: "No Fault Senate Bill 818 may surprise you."
Today I'd like to review what's in the bill, and how it will affect auto accident victims and the medical providers that aid them.
'Reasonable' charges and medical-provider fee schedule
Under Michigan's No Fault law, a No Fault auto insurer must pay for all "reasonable" charges  for products, services or accommodations that are "reasonably necessary" to an auto accident victim's care, recovery or rehabilitation.
What constitutes a "reasonable" charge is not currently defined.
SB 818 proposes to change that by defining "reasonable" in two ways:
A charge is "reasonable" so long as it doesn't exceed "the amount" that a doctor, hospital, clinic, institution or person "customarily receives," as opposed to "customarily charges," for the products, services or accommodations in question when provided in cases that are not covered by No Fault.
A charge is "reasonable" so long as it "is not more than the amount allowed for the treatment, training, products, services, or accommodations" under the medical-provider fee schedule in Michigan's Worker's Compensation law.
Significantly, under SB 818, the new medical-provider fee schedule does not apply to medical claims of auto accident victims who have suffered "catastrophic" injuries.
Nor does the fee schedule apply "to treatment, training, products, services, and accommodations rendered" before the date that SB 818, if passed into law, takes effect.
In-home, family-provided attendant care services
Currently, Michigan's No Fault law imposes no hour or dollar amounts on the in-home attendant care services provided to auto accident victims by their family and/or household members.
Under SB 818, reimbursement by a No Fault auto insurer for attendant care services provided by a family or household member is limited to:
56 hours per week and $15 per hour, "regardless of the level of care provided."
Notably, SB 818 does not impose similar restrictions on non-family-member attendant care providers.   I will write more about why I do not believe this is an adequate amount for those who receive attendant care in a future blog.
MCCA assessments and 'catastrophic claims fees'
With regard to the existing Michigan Catastrophic Claims Association (MCCA), SB 818 didn't do a lot.
It didn't improve the MCCA's transparency and it didn't discontinue the MCCA assessments, whose costs are passed along to consumers by the auto insurers in the form of higher auto insurance rates.
However, SB 818 did propose a new entity to handle auto accident victims' catastrophic claims. It's called the "Catastrophic Claims Corporation" (CCC).
And what would a new entity be without a new fee?
Accordingly, SB 818 imposes a new "annual catastrophic claims fee" on vehicle owners and registrants.
The bill emphasizes that it is the owner or registrant, "not the insurer," who is "liable for payment of the fee" and the fee is "not part of an insurer's premium."
Despite all that talk, the bill's treatment of the new "Catastrophic Claims Fee" sure makes it seem like part of "an insurer's premium":
"[T]he insurer shall collect the catastrophic claims fee on behalf of the [Catastrophic Claims Corporation]."
"[T]he insurer shall include the catastrophic claims fee on its policy invoice."
"[A]n insurer shall treat the failure to pay a fee imposed under this subsection in the same manner as the failure to pay an insurance premium."
Finally, in terms of transparency at the new CCC, SB 818 offers what appears to be nothing more than window-dressing: Board meetings and meeting minutes would be open to the public and information about the CCC would be available to the public on the CCC's web site.
$21 million annual assessment
Just like with the MCCA assessments, you know it's not going to be the No Fault auto insurance companies who ultimately foot the bill for this new assessment.
And, just like with the MCCA assessments, you know it's going to be us, the state's  auto insurance consumers, who will have to pay.
Under SB 818, the Michigan Automobile Insurance Placement Facility (MAIPF) will impose an annual assessment on every Michigan auto insurer in order to raise $21 million "annually."
The $21 million raised every year will be used to "cover anticipated costs of operation and administration of the Michigan Automobile Insurance Fraud Authority and the automobile theft prevention authority."
Existing Michigan law ensures that auto insurers will be able to safely pass along the assessment costs to consumers in the form of higher auto insurance prices:
"Any assessments paid [to the MAIPF] may be recouped through a surcharge in the insurer['s] rates for automobile insurance policies issued by the [insurer] …" (MCL 500.3385)