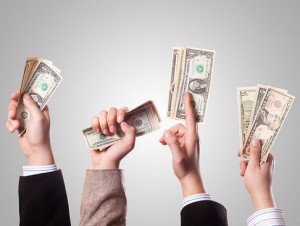 The question I get the most from people is "should I report this to my insurance company?" You can fill in the blank – the "this" being anything from a dent from a fender-bender to hitting a pothole. The potential for you to find yourself wondering the same in Michigan is high.
Small insurance claims, such as cracks in windshields and small dents in  cars from the sorry state of our roads today and  minor car accidents, are everywhere. And that brings me around to the question I get from people wondering if they should make a claim and report these small claims or not.
Well, you may be able to tell from the title of this blog today where I stand on this. Most people choose to  pay for these small claims out of pocket because they're afraid their auto insurance costs will rise if a claim is made. And they're right to be afraid.
Insurance companies don't make money by paying claims, and the consequences to you for making a small insurance claim can be steep. As an attorney who only handles auto accidents and No Fault litigation, I've dealt with nearly every auto insurance company in Michigan. And I see the myriad ways many of them mistreat my clients after car accidents.
Even though Michigan is a No Fault insurance state, where people can recover vital No Fault insurance benefits regardless of fault (hence the term "no fault," in case you ever wondered), it's not uncommon for people who are completely innocent and who were in car accidents caused by someone else to see a very significant spike in their auto insurance rates.
Another example is that many insurers are now counting non-fault and glass damage claims against their insured customers.  If your insurance company considers too many of these claims within a given period of time, some insurers will either cancel your policy or assess a steep surcharge, which could be in excess of 50% more than your regular auto policy premium. That's a big penalty if you want to keep your insurer.
A new study by InsuranceQuotes.com backs this up – and shows shocking increases throughout the country after insured customers make one claim.
To start,  the study shows that drivers nationwide pay an average of 38% more for car insurance after making just a single claim. The average cost of an auto insurance policy in the U.S. is $791, so an increase of 38% equals a $301 increase, according to the National Association of Insurance Commissioners.
In Michigan, the report showed an average insurance increase 23% after one claim, which was the third-lowest increase in all of the states.
On the other hand, results showed that Massachusetts drivers who file an auto claim $2,000 or more may see their annual premiums increase by an average of 67%.
The study examined the average economic impact of filing various claims on an auto insurance policy using a hypothetical 45 year-old married female driver with an excellent credit score, a job, no lapse in coverage and no prior auto insurance claims.
You can read more information about the study here: "Making One Auto Insurance Claim Can Increase Your Rate By Up To 67%"
According to the study, rates could stay at an increase for up to three years.
What to do if you're considering making a small insurance claim
My legal advice is to carefully consider whether or not you want to make a claim. One rule of thumb that may help you decide if it's worth the risk of your insurance rate rising is to compare the cost of what it would take you to fix your  car damage out of pocket and compare that to your deductible. For instance, if you damage your vehicle in a winter weather snow bank and the repair cost is $600 with a $500 deductible, it might make more sense to pay out of pocket.
Also, if you have a crack or star in your windshield, you may want to just pay for it out-of-pocket rather than passing it through your insurer. Windshield damage is nearly impossible to avoid in Michigan and the costs of repair or replacement are usually less expensive than the increase in insurance premiums due to too many claims or a new insurer.
My rule is simple: Three strikes and you're out.  Try if at all possible to avoid making more than three insurance claims over a 10 year period, or be prepared to pay the consequences. Even if you're the victim of bad luck and none of these claims is your fault, you need to be prepared to pay a penalty for, ironically, using the same insurance that you paid for to protect you if this ever happened.
The insurance industry says that these increases shouldn't be viewed as a penalty, but rather the driver's risk moving forward. And it's no secret that the industry uses your past number of insurance claims as a predictor of the likelihood of you making future claims, much as past car accidents (even if you are not at fault) and driving violations are a strong statistical predictor of future accidents when calculating insurance rates.
But when it comes to normal wear and tear, and damage from the weather or very small fender bender accidents, our attorneys  believe that insurance companies punishing people with up to 70% rate hikes is certainly extreme.   This is insurance company greed in our faces. And it's a great example of why Michigan needs an insurance commissioner that can regulate profit margins and rate increases, as many other states have today.
And finally, remember that if there is any sort of personal injury resulting from your car crash, it's important to file a police report and to make a claim with your auto insurance company so you can receive your No Fault insurance benefits. These benefits have a very strict one-year statute of limitations, so if you don't report within one year, your right to life-saving medical benefits and lost wages are gone under Michigan law.
Related information:
Free guide: What Auto Insurance is Right for Me?
Tips for choosing the best auto insurance company
 – Photo courtesy of Creative Commons, by 401(K) 2013