Last Friday, we our attorneys and legal professionals took a day off to volunteer at Forgotten Harvest in Oak Park. Together, we cleaned, chopped and packaged more than 600 pounds of produce for hungry families in metro Detroit.
Here are some photos of the day's event: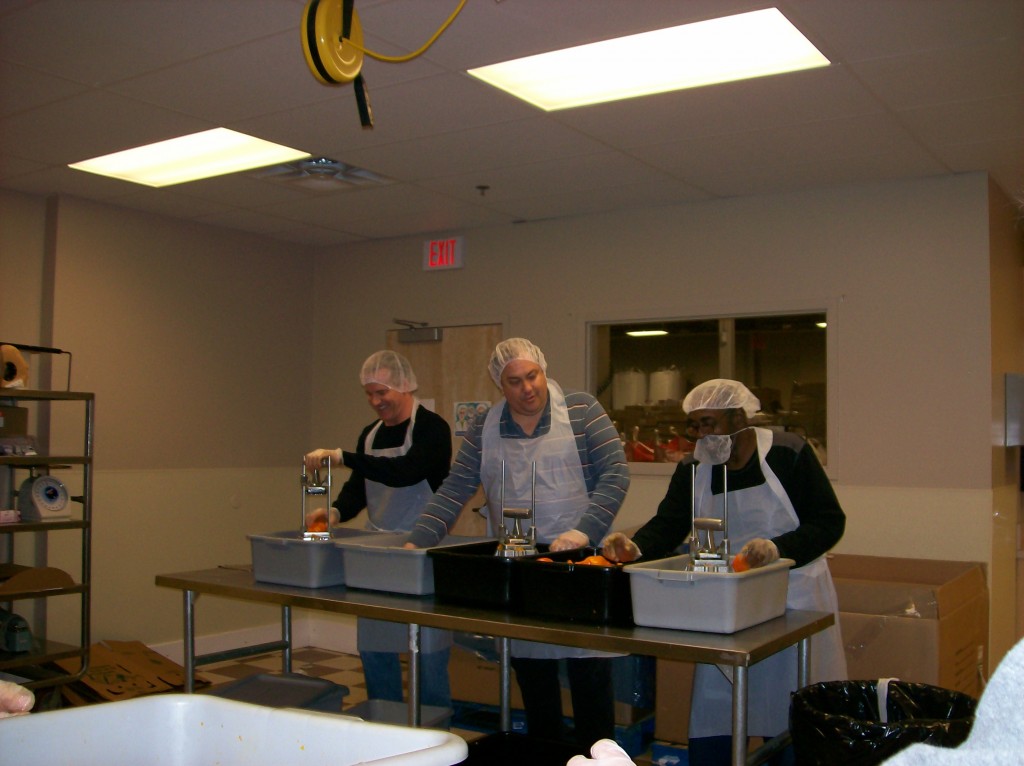 One in five people in Metro Detroit face hunger. And $1 provides five meals for your neighbors in need.
Our law firm also makes  a financial contribution to Forgotten Harvest. In fact, each Michigan attorney who has referred a person hurt in an auto accident to Michigan Auto Law received a thank you card in the mail earlier this month, saying we would make a $100 donation to any charity of that attorney's choice, and if we did not hear from them by January 1, 2014, that a bundled donation will be made.
This was also our second year volunteering at Forgotten Harvest. You can take a look at last year's Forgotten Harvest photos here. It's a special charity to Michigan Auto Law. Its mission is to relieve hunger in metro Detroit by donating food to emergency food providers.
Forgotten Harvest "rescued" more than 40 million pounds of food last year by collecting surplus prepared and perishable food from 455 sources, including grocery stores, fruit and vegetable markets, restaurants, caterers, dairies, farmers, wholesale food distributors and other Health Department-approved sources.  This donated food, which would otherwise go to waste, is delivered free-of-charge to more than 260 emergency food providers in the Metro Detroit area.
Special thanks  to attorney Alison Duffy for  help once again in making this meaningful day possible at Forgotten Harvest.
We wish everyone a Happy New Year. We look forward to giving back to charity in 2014.