December is National Drunk and Drugged Driving Prevention Month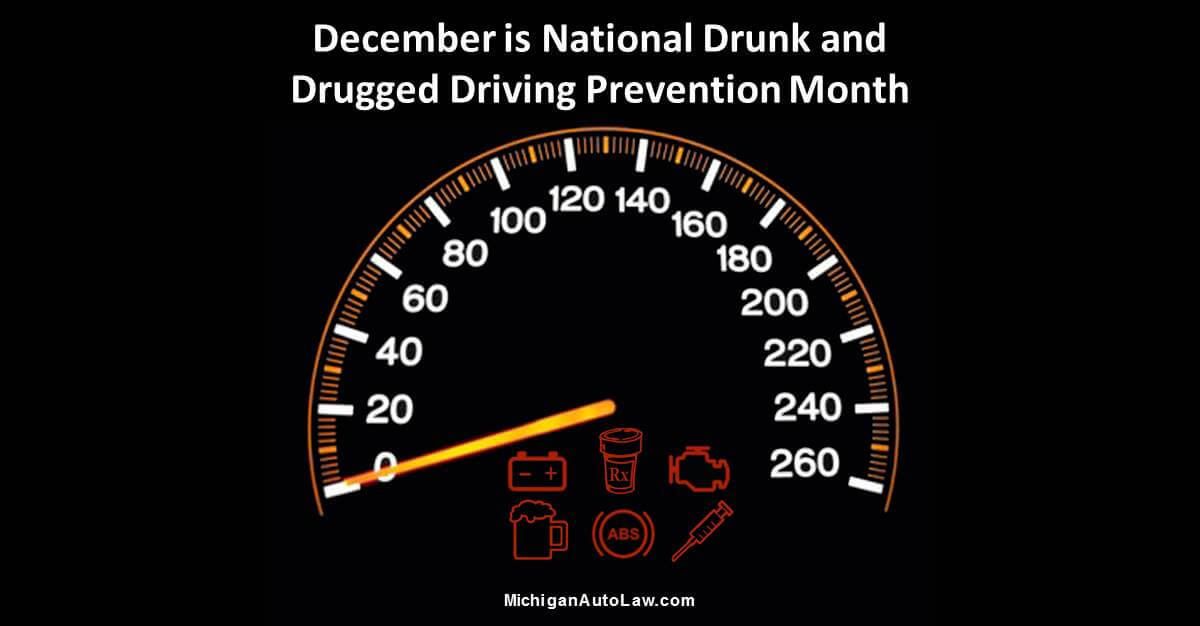 December is a time of celebrating family tradition and holiday parties, most of which are centered around lots of food and drink. Sometimes too much drink. Not to spoil the fun, but as an injury attorney who helps people in car accidents – many caused by drunk driving – we all could use another reminder about the real costs of drinking and driivng  during the holidays.
And what better time to talk about it than December, which is National Drunk and Drugged Driving Prevention Month. This is the time to get people thinking about the consequences of having one too many at that holiday soiree, or during all of those after-work drinks and cocktails.
Consider the statistics from the National Highway Traffic Safety Administration (NHTSA):
Drunk driving fatalities occur all year round, but data shows that the holiday season is a particularly dangerous time on the roadways.
In 2011, 760 people lost their lives as a result of drunk-driving-related crashes during the month of December alone.
From 2007 to 2011, 14,318 people lost their lives during December.
4,169 (nearly 30%) of the 14,318 December crash fatalities involved drivers with blood alcohol concentrations of .08 grams per deciliter or higher.
More than 16 percent of weekend, nighttime drivers tested positive for illegal, prescription, or over-the-counter drugs.
More than 11 percent weekend, nighttime drivers tested positive for illicit drugs.
What are Michigan's drunk driving laws?
Take a look at our blog post on Michigan's drunk driving laws and penalties.
For more information, take a look at this web page from the State of Michigan on substance abuse, driving and Michigan's laws.
On a personal note, I'm amazed how consumption of alcohol in particular is still so ingrained in our business culture. This is the time of year when many of the vendors and other people that I and the other attorneys here at Michigan Auto Law do a lot of work with throughout the year ask if they can take us out for lunches or dinners to thank yous for our business throughout the year. And during the holidays, the default seems to be to order alcohol during these lunches and dinners.
Stay tuned… this month, our attorneys will be taking an in-depth look at different types of drunk and drugged driving and how the laws in Michigan affect drivers injured in accidents while under these substances.
Related information: