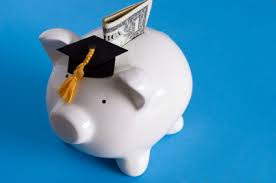 Our attorneys take great pride in our efforts to promote safety and protect our communities. So we'd  like to remind our friends and readers that the application deadline for the Michigan Auto Law  2014 Car Accident Injury Survivor Scholarship is fast approaching.
The application deadline is December 31, 2013.
What is the Car Accident Injury Survivor Scholarship?
This annual scholarship was established  for college students who were victims of car accidents earlier in their lives and who have overcome often life-changing  injuries to pursue a higher education. These people have not quit or given up, and they continue work hard to overcome adversity and their personal life challenges.
The following criteria are required to apply for the scholarship. Applicants must:
Be a U.S. citizen or permanent resident.
Be currently enrolled in an accredited college or university within the United States.
Have sustained injuries from a car or truck accident.
Have a cumulative GPA of 2.75 or higher.
For more information including deadlines and a link to complete an application, visit our Car Accident Injury Scholarship page.
We also encourage you to share this information with any college students throughout the country who may be eligible.