Don't drive home drunk on the "biggest bar night of the year"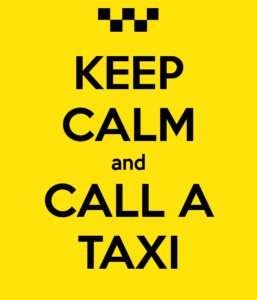 As a person who loves food and football, I love Thanksgiving. But as an injury attorney, I always have an uneasy feeling on Thanksgiving because I know from my own past experience, the night before brings devastation every single year to people injured and killed by drunk drivers.
Thanksgiving Eve is also referred to as "the biggest bar night of the year" or  "blackout Wednesday."   It probably got its name from the thousands of college student returning home Thanksgiving weekend, and kicking it off the night before by partying in bars.
And it's not just college students.
In 2012 (the latest statistics available), 159 people were arrested for drunk driving and other alcohol-related offenses between 6 p.m. and 4 a.m. Thanksgiving morning, according to the Michigan State Police.
Also last year on Thanksgiving weekend 2012, 10 people were killed in Michigan in nine car accidents. Three of the deaths were alcohol-related and three of the victims were not wearing a seat belts, according to the Michigan Department of State Police Criminal Justice Information Center.
As the MSP said, the only place scarier than the mall on Black Friday at 6 a.m. is jail. So if you don't have a designated driver or a place to stay the night after you've been drinking, plan for a cab or a designated driver service.
Remember that sometimes, especially on busy nights like Thanksgiving Eve, you need to reserve a cab ahead of time. Here are some local numbers you can use:
Royal Oak Taxi & Airport Casino Service: (248) 666-0222
Detroit Airport Shuttle & Taxi: (313) 759-7741
Sterling Heights Red Dot Cab: 586-214-5577
Metro Detroit area in general: Checker Cab 313-963-5005
Ann Arbor Cab: (734) 272-8009
Grand Rapids Yellow Cab: (616) 459-4646
Designated driver services for Thanksgiving Eve
Don't want to call a cab? Use a designated driver service. They usually work in one of two ways, the 'team lift' and 'scooter' approaches.
Team lift is where two people come to where you are in their vehicle. One drives you home in your car while the other follows in their car.  They get you home and then ride off together in their own car.
The scooter approach is where a person arrives on a special scooter that folds up and fits into a carrying bag that can be stowed in your trunk. Then the driver and drives you home in your car.  Upon your safe arrival, he or she unpacks the scooter and rides off to the next client.
There's a designated driver service for the metro Detroit area that is pretty popular called 4 My Ride at 586-698-2301.
And here's the National Directory of Designated Driver Services.
In this directory, you can choose by state and county. There are about 20 options in Michigan.
Ever head of Uber? Try this Smartphone app to find a sober ride
Uber is a new Smartphone app that competes with taxi services by connecting passengers with drivers of luxury vehicles for hire. Cars are reserved by sending a text message or by using the mobile app. Using the apps, customers can track their reserved car's location. The San Francisco-based company arranges pickups in many cities, including Detroit.
Uber launched in Detroit earlier this year with uber Black, the premium black sedan option, which costs about $70 from Metro Airport to downtown Detroit. Earlier this month, Uber launched uberX, the low cost service option, which would cost $44 from Metro Airport to downtown Detroit.
Thanksgiving Uber deal: To promote its new, low-cost service, Uber is offering your first three rides using uberX for free. Read more about the offer here.
This is a great, free option for you folks who will be out and about tomorrow night.
We don't endorse any of these companies specifically, but our attorneys wanted to list cab numbers and resources for you to have on hand in a pinch if you've been drinking.
Here's a list of 17 tips to prevent car accidents on Thanksgiving weekend.
Thanksgiving is a special time to celebrate with friends and family, but it should be done responsibly.  Drive safe everyone and Happy Thanksgiving!
Related information: